Apple could diversify Face ID TrueDepth camera supply chain with Largan Precision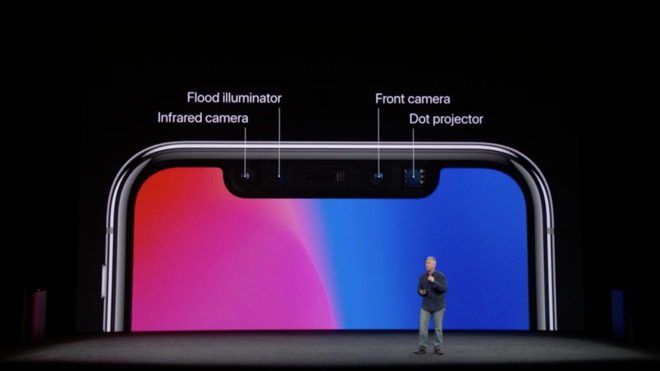 Apple's iPhone camera module supplier Largan Precision is looking to enter the 3D sensor market that underpins the Face ID technology according to the CEO of the manufacturer.
A report from DigiTimes on Friday summarized the remarks. Largan Precision CEO LIN En-ping said that the company had been developing solutions for smartphones during the company's investor's conference.
According to the CEO, Largan is looking to make the entire module, with both the lenses and the lasers incorporated into one component. At present, it is unclear exactly what Apple has done with its own technology at present, which may be discrete modules for the infrared dot-mapper and sensing equipment.
DigiTimes has an unreliable track record in predicting Apple's future product plans — it frequently gets both timing and features wrong on upcoming products. However, the remarks were made by the Largan Precision CEO in front of shareholders and investors, so the report of the company examining the technology is likely true.
The increase in production, and diversification of suppliers would be necessary if predictions about the entire late 2018 iPhone lineup and a future iPad Pro having the technology are accurate.
On Thursday, KGI analyst Ming-Chi Kuo stated that he believed that Face ID would be the only biometric on all of the fall 2018 iPhones. Kuo claimed that the shift would give Apple a "competitive advantage via differentiation."
Apple is calling Face ID that debuted in the iPhone X the future of smartphone unlocking. The TrueDepth camera pivotal to the security system is made up of four components including an infrared camera, a flood illuminator, a dot projector, and the front camera.
AppleInsider has affiliate partnerships and may earn commission on products purchased through affiliate links. These partnerships do not influence our editorial content.