2018 Nissan Rogue comes with Apple CarPlay standard, first U.S. car with ProPilot Assist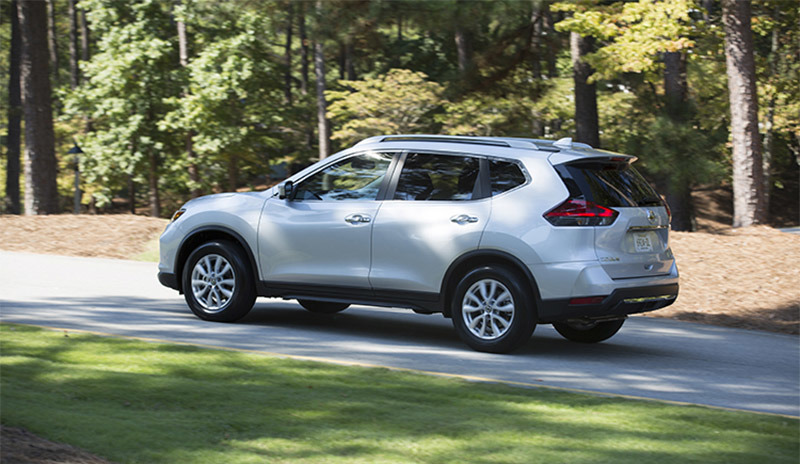 Nissan this week announced pricing for its upcoming Rogue crossover, saying all trim levels will come standard with the NissanConnect infotainment system featuring Apple CarPlay and Google's Android Auto.
Along with the inclusion of ProPilot semi-autonomous driving, the 2018 model year infotainment enhancement was highlighted in a Nissan press release on Tuesday.
As the company notes, every 2018 Rogue comes with NissanConnect, from the $24,680 Rogue S to the $32,410 Rogue SL with all-wheel drive. Boasting a 7-inch touchscreen display, the infotainment system is designed to take advantage of modern smartphone-driven platforms like CarPlay and Android Auto.
NissanConnect also supports Nissan's in-house navigation system and other premium options including Intelligent Around View Monitor with Moving Object Detection, radar-based Blind Spot Warning, Lane Departure Warning, Intelligent Lane Intervention and standard Automatic Emergency Braking.
As Nissan's top-selling vehicle, Rogue will be the first platform in the U.S. to feature ProPilot Assist, the carmaker's semi-autonomous driving technology. Available on top-of-the-line Rogue SL grade models as part of the Platinum Package, ProPilot Assist helps drivers maintain highway speeds, stay in their lane and perform parking and emergency braking maneuvers. The entire system is controlled by two buttons, much like modern cruise control mechanisms.
While not as advanced as competing self-driving vehicle platforms like Tesla's Autopilot, ProPilot Assist is more affordable. This year's Rogue SL, for example, costs around $35,000 minus fees and taxes.
Nissan most recently announced CarPlay compatibility was coming to its redesigned Leaf, the firm's all-electric car. Unlike Rogue, CarPlay is only available on mid-tier Leaf models and up.
Nissan's 2018 Rogue goes on sale in the U.S. on Oct. 24.