Sprint and T-Mobile merger announcement likely postponed to November, report says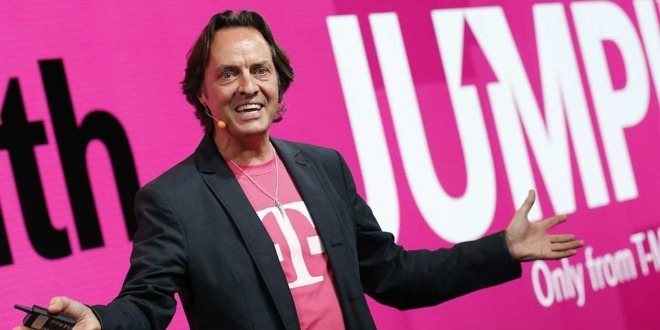 AppleInsider is supported by its audience and may earn commission as an Amazon Associate and affiliate partner on qualifying purchases. These affiliate partnerships do not influence our editorial content.
Though a long-rumored merger between Sprint and T-Mobile was expected for October, a new report claims the U.S. cellular carriers may push back the announcement until after they reveal respective quarterly earnings.
Citing sources familiar with the matter, Bloomberg reports both companies have been working toward a finalized merger agreement in time for quarterly earnings, but the negotiation process is still underway.
Sprint and T-Mobile have agreed on major facets of the potential deal, but certain unmentioned details are still being hammered out, the report said. If an agreement cannot be reached by the time earnings roll around at the end of October, the companies are likely to delay a public announcement regarding the consolidation to mid or late November.
A report last month claimed the telcos were close to reaching "tentative terms," and estimated that an announcement would be made by the end of October.
That said, the carriers might elect to delay their reporting dates to include news of the merger. Doing so would allow U.S. regulators time adjust to their new positions before taking on the controversial merger. As noted by Bloomberg, Makan Delrahim was confirmed to head the U.S. justice department's antitrust division, the agency that will ultimately certify the merger, less than a month ago.
Sprint, largely owned by Japanese tech giant SoftBank, initially eyed a T-Mobile buyout in 2014, but opposition by government regulators soured the deal. Government antitrust watchdogs squashed a similar bid for T-Mobile by AT&T in 2011.
While an outright purchase of T-Mobile may not be in the cards, a merger with Sprint could be viewed as a more palpable solution. Indeed, SoftBank expressed renewed interest in T-Mobile earlier this year in light of U.S. regulatory changes.
Though they are considered two of America's "big four" wireless carriers, Sprint and T-Mobile command a relatively small portion of the U.S. cellular market. Combined subscribers number at around 130 million people.
Terms of the deal have yet to go public, but reports suggest T-Mobile owner Deutsche Telekom will likely own a majority stake of the combined company, with SoftBank taking a minority share between 40 and 50 percent.