Apple exec Craig Federighi says no October event this year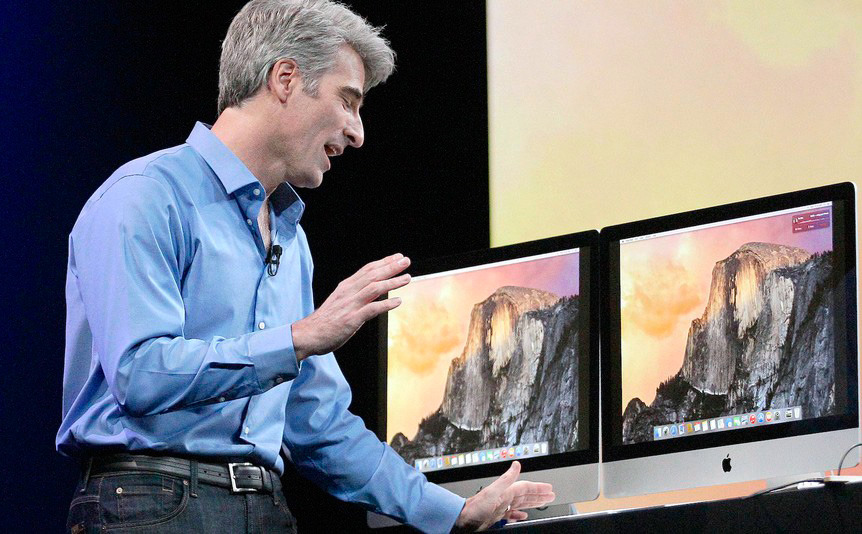 With just 11 days left in the month, Apple will not be holding an October press event this year, the company's head of software engineering reportedly said in an email.
"I think we're all Keynoted out for the season," Craig Federighi is said to have written in response to a MacRumors reader. Apple has periodically hosted October events, most recently one in 2016 to reveal the first Touch Bar-equipped MacBook Pro.
That event was held Oct. 27, and if it wanted to, the company could still send out press invites for a 2017 event on Oct. 27, 30, or 31 given normal gaps between invitation and event. The media usually gets at least a week's lead time in order to make travel and coverage arrangements.
There are still two major products expected to launch this year: the Siri-equipped HomePod speaker, and the iMac Pro, a desktop aimed at people with intense audio, video, and 3D graphics demands. Both are only slated to ship in December though and have previously been announced, probably leaving little to say until they hit shelves.
Another end-of-year product, the 2013 Mac Pro, shipped on Dec. 19 that year — just barely making its announced launch window. Apple's AirPods from 2016 also hit the window, but only just.