How to transfer DVD and Blu-ray movies to iTunes using Vudu and Movies Anywhere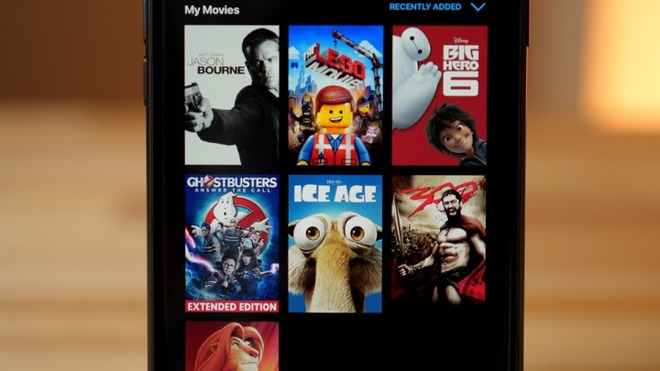 AppleInsider may earn an affiliate commission on purchases made through links on our site.
Wish you could easily convert your DVD or Blu-ray collection to iTunes-compatible digital copies without ripping or DRM hassles? Now you can with Vudu's Disc to Digital program and the new Movies Anywhere service. AppleInsider shows you how it's done.
The migration from physical media to digital has been a slow and often painful process, especially for consumers. Movie lovers who invested significant amounts of cash building out their DVD or Blu-ray collection are frequently forced to purchase separate digital copies of titles they already own.
To help ease the transition, some Hollywood studios have partnered with online stores like iTunes to offer special Blu-ray plus digital bundles that include redemption codes for digital movie copies. A step in the right direction, such programs are not universal and, more importantly, not applicable to older physical discs.
However, recent developments in the streaming space might fill the gap. Vudu's Disc to Digital program, which grants digital copy access by authenticating a DVD or Blu-ray purchase via barcode, launched in 2013 and has grown to support a wide array of films. Previously, digital versions were locked to Vudu's service, meaning users had to go through the Vudu app to access them. Not anymore.
This month, Disney partnered with Sony, Fox, Universal, and Warner Bros. on a new cross-platform product called Movies Anywhere. The service lets users watch and manage purchased content on iTunes, Amazon Video, Google Play and Vudu.
Cross-compatibility between iTunes and Vudu means users can leverage the Disc to Digital program to import movies into their iTunes account. The process has a few steps, but is rather straightforward:
Step 2: In the Vudu app, tap the Menu button and navigate to Disc to Digital.
Step 3: Allow location access and camera access, then scan a DVD or Blu-ray package barcode.
Note: Converting physical copies to digital requires a per-disc fee. Blu-ray conversions and DVD to standard definition copies cost $2, while DVD to high definition "up-conversions" come in at $5. Users must accept an email confirmation to complete the purchase.
Step 5: Select More from the bottom menu and tap on Manage Retailers.
Step 6: Authorize Movies Now access to both your iTunes and Vudu accounts. You can also connect to Amazon Video and Google Play.
Supported Disc to Digital movies should now be available for download and streaming in iTunes, as well as Apple's TV app.