How to: teach Siri to correctly pronounce names on your iPhone
By AppleInsider Staff
Sunday, October 22, 2017, 05:01 pm PT (08:01 pm ET)
Asking Siri to text or call contacts is one of the virtual assistant's basic functions, but some names can be hard for the system to understand and pronounce. AppleInsider shows you how to ensure correct pronunciation, and contact retrieval, in this video.



For reviews, news, tips, features and more, subscribe to AppleInsider on YouTube.



Unbeatable Deals from AppleInsider & Apple's Top Authorized Resellers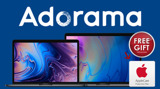 SAVE $379.00 - Free AppleCare with these 2019 MacBook Pros
Lowest Prices Anywhere!