Documents show Clinton administration chummy with Steve Jobs, but dismissed cabinet member suggestions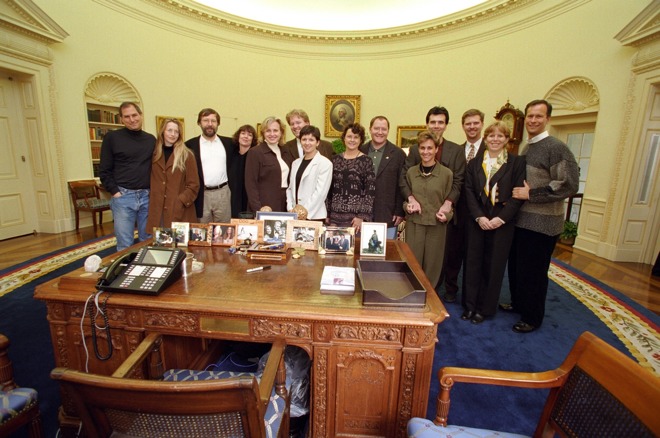 AppleInsider may earn an affiliate commission on purchases made through links on our site.
While Steve Jobs had friendly ties with President Bill Clinton and the then-First Lady Hillary Clinton — and hosted Jobs on several occasions — the White House did reject two of Jobs's suggestions for cabinet members.
Gizmodo issued a Freedom of Information Act request earlier in 2017 regarding Bill Clinton and Steve Jobs, and was recently granted the materials requested, dating back to the '90s.
Jobs wrote a letter to Clinton in November 1996, suggesting that alternative medicine proponent Dean Ornish would make a good Surgeon General, and that Intel executive Andy Grove would serve well as Secretary of Defense. He claimed that Ornish, despite the fact that he had "inhaled (and more)" would be a good choice with a "firm moral fiber" to withstand challenges.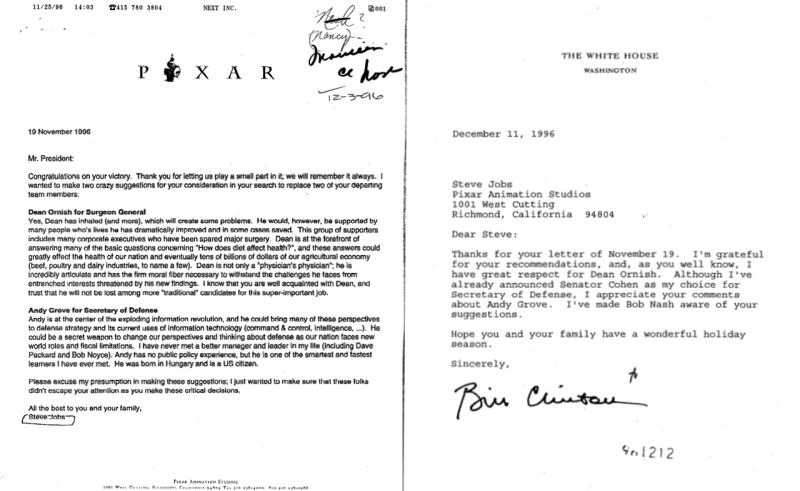 Clinton demurred on Ornish and Grove — the former with no reason given, and the latter because Senator William Cohen had already been selected as Secretary of Defense by the time Clinton responded in December.
At one point the Clintons used a house owned by the Jobs family in Woodside, Calif. to visit Chelsea Clinton while she attended Stanford University. Notably, the Secret Service hid a "painting of a dress on a hangar" from the Clintons, prior to a visit, according to Walter Isaacson's biography of Jobs.
President Clinton congratulated Jobs on his return to Apple in January of 1997. Nearly two years later, Jobs and Pixar invited the entire Clinton family to a premiere of "A Bugs Life" and ultimately held a screening of the film on Nov. 8, 1998.
Clinton also thanked Jobs for a donation of 27 iMacs to the people of Kosovo, as well as sent a memo noting an appearance of the Apple executive in The New York Times crossword puzzle.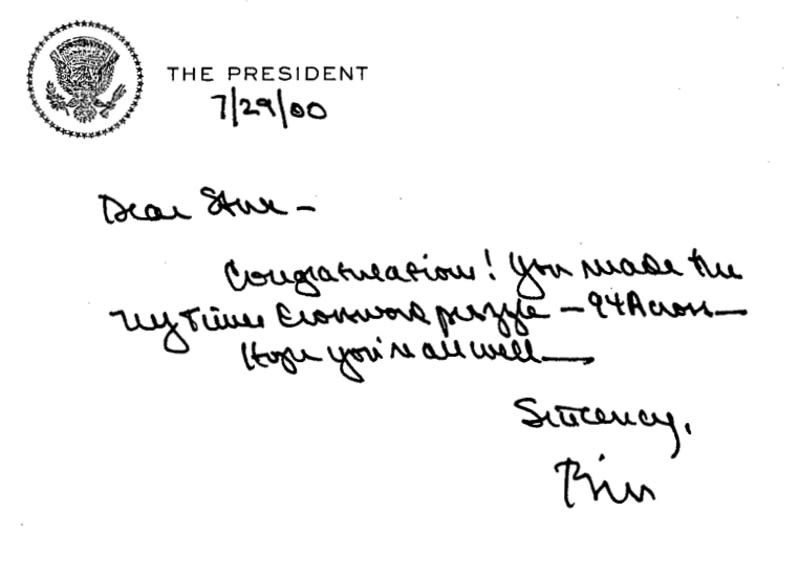 President Clinton attended a Steve Jobs memorial at the Stanford Memorial Church. Clinton has historically not kept his friendship with Jobs a secret.
Editor's note: Due to the political nature of this story, comments are disabled.