Rumor: Apple dials back Face ID requirements to improve iPhone X production, still better than Touch ID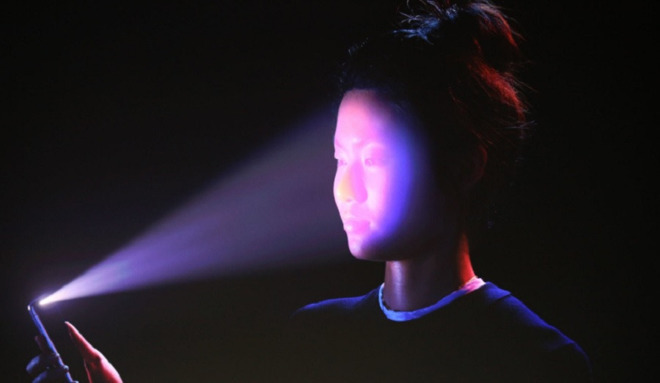 A new report claims that Apple has loosened up testing requirements for the Face ID sensor array to improve yields of both the dot projector and the lenses associated with the system — but given the timing of the iPhone X unveil and a white paper about the security of the feature, the technology is still 20 times less prone to false positive identification than Touch ID.
A report published on Wednesday morning by Bloomberg points to Apple's Face ID-related hardware, including lenses and the VCSEL lasers needed to drive the system being at the core of any possible iPhone X supply constraint. The account claims that problems began early, with Finisar failing to meet Apple's specifications for the laser component, cutting Apple's suppliers back to Lumentum and II-VI.
The iPhone X is "an aggressive design," according to sources familiar with the matter cited in the report, with a "very aggressive schedule." As part of the component supply problems, according to more unnamed sources, Foxconn reportedly pulled as many as 200 workers off an iPhone X production line.
It is not clear where or how Bloomberg sourced the data used for the report, or how accurate it is. Assuming the claims are accurate, it is also not clear when the decision was made.
Given relatively long production times needed for VCSEL components used for Face ID, Apple in all likelihood would have needed to make any decision on test parameters before the Sept. 12 reveal to make a November ship date. If so, that means that the one in a million accuracy figure cited for Face ID in a white paper discussing security of the feature remains legitimate.
Apple notes that Touch ID has a one in 50,000 accuracy rating — which was more than sufficient to court financial services for Apple Pay.
The report claims that Sharp is working to bring the yield for infrared dot projectors to above 50 percent, with LG Innotek already exceeding that number. Apple is also reportedly working with Himax Technologies to increase the number of lenses available from the previous sole-supplier Heptagon.
Apple's iPhone X features a 5.8-inch Super Retina OLED display, the A11 Bionic processor, and the apparently hard-to-produce 3D-sensing TrueDepth camera at the core of the Face ID technology. The device ships Nov. 3, and starts at $999 without any promotions.
The TrueDepth camera system maps the geometry of the user's face using "advanced technologies," which consists of an infrared camera, a 7-megapixel camera sensor, a flood illuminator, and a dot projector. Confirming the attention of the user by detecting the direction of their gaze, Face ID then uses neural networks to match and prevent spoofing attempts to unlock the phone, with the system automatically adapting to changes in the user's appearance over time.