Apple designing iPhones, iPads without Qualcomm modems after key testing software withheld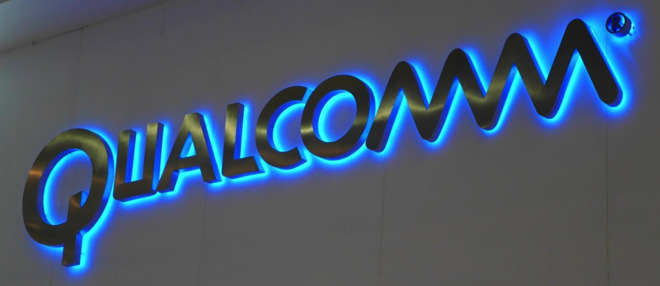 Amidst an international legal fight against Qualcomm, Apple is said to be mulling a decision to drop the chipmaker's modems in next year's iPhone and iPad models after it was denied access to software used to test key communications components.
Citing sources familiar with the matter, The Wall Street Journal reports Apple is considering building its flagship mobile devices without Qualcomm chipsets, instead opting for cellular modems manufactured by Intel and MediaTek.
Details are murky, but Qualcomm could be to blame for the major iOS device supplier shift. According to the source, Qualcomm stopped sharing hardware testing software with Apple after a lawsuit in January claims the chipmaker uses its "monopoly power" to to squeeze high patent royalties to flout FRAND (fair, reasonable and nondiscriminatory) patent commitments.
Qualcomm said its "modem that could be used in the next generation iPhone has already been fully tested and released to Apple," adding that it is "committed to supporting Apple's new devices," the report said.
However, something is amiss, as Apple at this stage of the production process has never before prepared for a contingency in which iPhones and iPads do not incorporate Qualcomm chips, sources said.
The WSJ notes Apple has until three months before a device is released to decide on a modem manufacturer, a date that is coming up soon if the company's current product cycle holds. Apple traditionally launches next-generation products on an annual basis, meaning a new iPad Pro should see launch mid-year, to be followed by a new iPhone in September.
Apple in its suit characterizes Qualcomm's business practices as price-gouging and extortion. At the heart of the matter are secret manufacturer licensing agreements that demand high royalty rates on Qualcomm-owned IP. Apple has been forced to pay fees for patents obscured by a legal shroud since 2007, when the first iPhone was released.
For example, when Infeneon (now Intel) baseband chips were selected to power iPhone communications, Qualcomm required a licensing fee. The situation worsened when in 2011 Apple introduced an iPhone capable of connecting to CDMA networks, a technology dominated by Qualcomm chipsets.
Qualcomm CEO Steve Mollenkopf on multiple occasions has said the feud comes down to IP pricing, suggesting Apple is simply looking for a better deal. Mollenkopf believes the legal battle will be settled out of court.