Apple releases watchOS 4.1 with support for LTE music streaming on Apple Watch Series 3 with cellular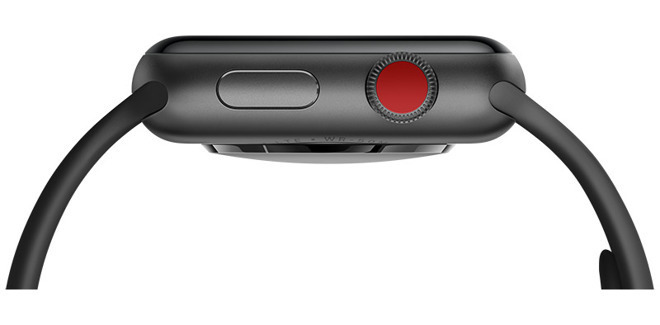 Delivering a feature that has been showcased in advertisements for the Apple Watch Series 3 since it launched in September, Apple on Tuesday released watchOS 4.1, giving users the ability to stream Apple Music and an iCloud Music Library without a phone near by.
watchOS 4.1 also includes a redesigned Music app, and a new Radio app for streaming Beats 1 and other Apple Music radio stations.
Music streaming on watchOS 4.1 works with Apple Music, as well as the iTunes Match service. It also allows users to access songs from their iCloud Music Library, which includes iTunes Store purchases.
Beats 1 streaming is available for free, while Apple Music radio stations require a subscription to the service.
The watchOS 4.1 update has been available in a beta form for developers since late September. Its release on Tuesday delivers on Apple's promise to add LTE music streaming to the Apple Watch Series 3 with cellular in the month of October.
AppleInsider reviewed the Apple Watch Series 3 soon after it launched in September, and found it to be an excellent device, even before Apple Music and iCloud Music Library streaming were made available. However, the device is not meant to be entirely independent of an iPhone, as evidenced by its relatively short battery life when using its own LTE radio.
Tuesday's update also marks the launch of new GymKit integration, though compatible workout equipment is required for the feature to work. Once gyms begin updating their devices with GymKit support, users will be able to sync more accurate health and workout data from connected devices.