Apple Music to stream documentary 'Danny Brown: Live at the Majestic' on Nov. 7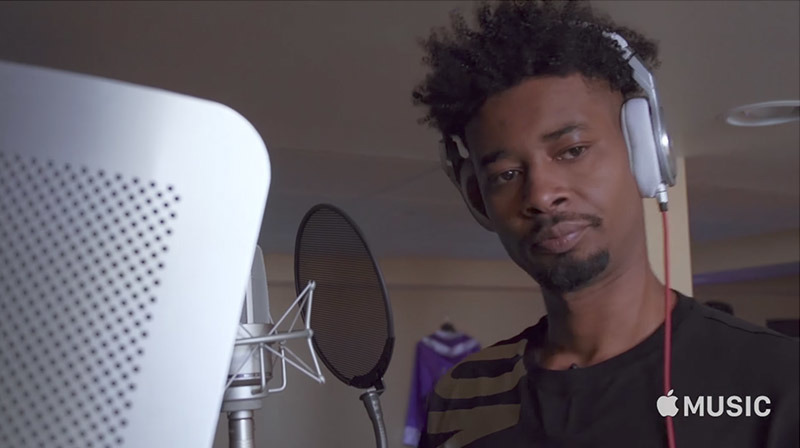 Apple Music has scored exclusive streaming rights to "Danny Brown: Live at the Majestic," a documentary chronicling the Detroit rapper's return to his home town for a first-ever gig at the Majestic Theater.
Teased in a brief trailer on Wednesday, "Live at the Majestic" follows Brown as he prepares for a show at Detroit's storied Majestic Theater.
Directed by Andrew Cohn, the film traces Brown's early career up through today, with backstage footage of recent concerts and a behind-the-scenes look at the making of his 2011 album XXX. Interviews sprinkled in along the way offer insight into the rapper's thoughts on the music industry, being a noted artist and life after fame.
"I always wanted to be this rap star," Brown says in the clip. "I was just saying stuff that other people would like, I wasn't being Danny Brown."
The film also includes interactions with fans. One woman says she relates to Brown's "introspective side," while a male fan says the rapper's lyrics "make you feel like you're not alone."
"Live at the Majestic" will air on Apple Music on Nov. 7. The documentary's release comes ahead of Brown's fourth annual Bruiser Thanksgiving concert event on Nov. 22. Lil B is slated to co-headline the show.
Apple Music has seen success in scoring exclusive access to music documentaries, the most recent being Sam Smith's "On the Record," set to debut on the streaming service on Friday. Other notable additions to Apple Music's lineup include films on Niall Horan, Clive Davis and Kygo.
A longer, feature-length film documenting Major Lazer's historic Cuban concert is set to debut on Nov. 17.