Sonnet crams Thunderbolt 3 eGPU into original Mac mini-sized enclosure with eGFX Breakaway Puck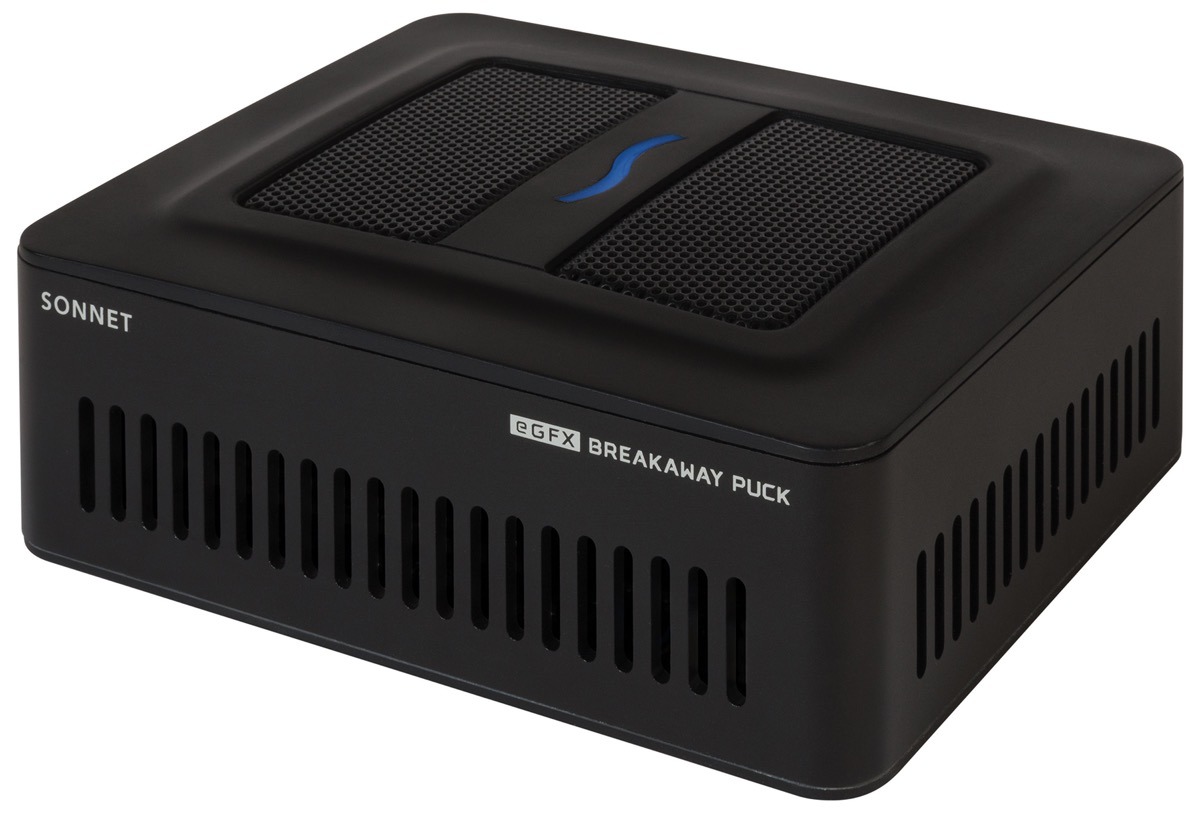 Mac upgrade company Sonnet has released the eGFX Breakaway Puck, enabling multi-display capabilities in a portable enclosure for Thunderbolt 3 computers.
The eGFX Breakaway Puck comes in two models, one with a Radeon RX 560 similar to that in the high-end 15-inch 2017 MacBook Pro, and a second with the Radeon RX 570 as found in the high-end 20.5-inch 2017 4K iMac and one model of the 5K iMac. The enclosure provides three DisplayPort 1.4 ports, and one HDMI 2.0b port, all capable of 4K resolution at 60Hz.
The unit provides 45W of charging power to connected laptops through the Thunderbolt 3 port. While not sufficient to maintain full charge when a computer is under heavy load, the unit provides sufficient power to significantly reduce battery drain — and will charge a connected computer fully given time when not in use.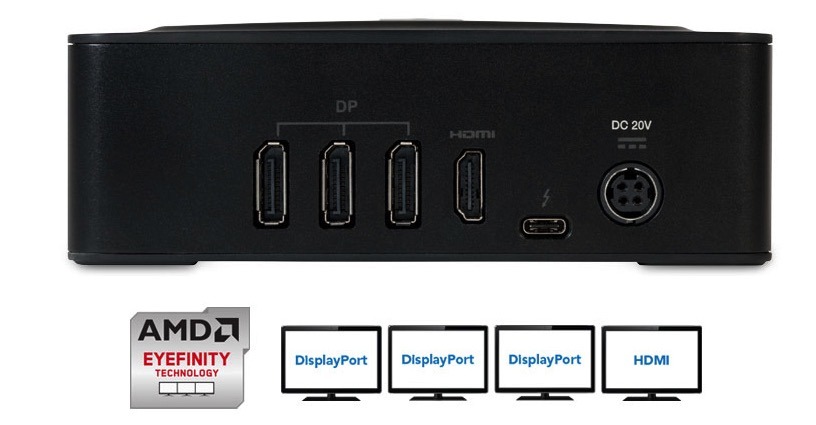 The unit measures 6 inches wide, 5.12 inches long, and 2 inches tall. It weighs 3.2 pounds with the RX 560, and 4.3 pounds with the RX 570. A 0.5 meter Thunderbolt 3 cable is included in the package.
The Radeon Pro 560 has a peak performance of up to 1.9 teraflops, and has 16 compute units, and a memory bandwidth of 81 Gigabytes per second. The Radeon Pro 570 is faster at 3.6 teraflops, with 29 compute units, and 218 GB/S memory bandwidth. At present, it is not clear how much the Thunderbolt 3 interface will constrain performance versus a "native" chip, if noticeable at all.
A VESA mounting bracket is available, which secures the Puck to the back of a monitor or multiple display stand. A short DisplayPort cable is included with the VESA kit to assist with cable management.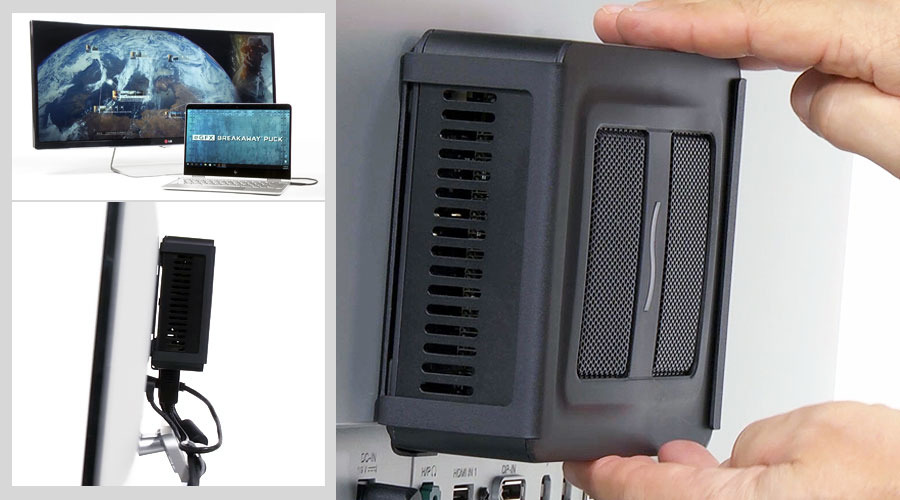 AppleInsider will be examining the new eGPU offering in the weeks to come.
The eGFX Breakaway Puck Radeon RX 560 has a retail price of $449. The higher-end eGFX Breakaway Puck Radeon RX 570 retails for $599. The optional PuckCuff VESA Mounting Bracket Kit sells for $59. All models are immediately available.