Vietnamese firm trips up iPhone X's Face ID with elaborate mask & makeup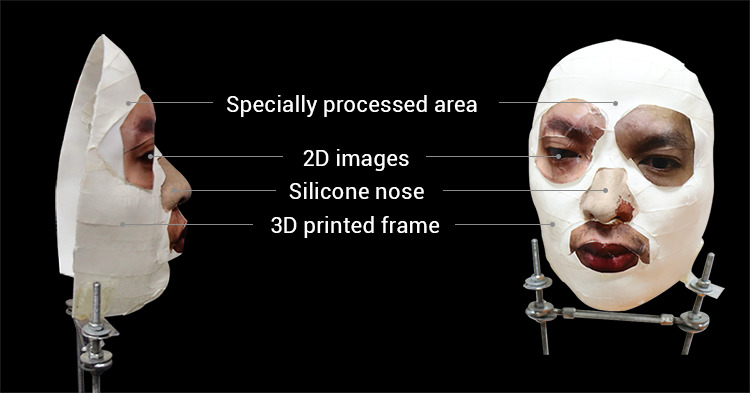 A Vietnamese security firm says it has managed to bypass the iPhone X's Face ID system using a mask, in spite of Apple efforts to specifically prevent that deception, but regular users have no obvious reasons to be concerned about the alleged efforts.
The mask combines a 3D-printed frame with makeup, a silicone nose, and 2D images, plus "special processing" in select areas. In a demonstration video, an iPhone X is shown unlocking for both the mask and the person it's based on.
The security firm, Bkav, claims this proves facial recognition is "not mature enough" for either smartphones or computers, having previously bypassed safeguards on some laptops.
During Apple's iPhone X event in September, marketing head Phil Schiller said that the company "worked with professional mask makers and makeup artists in Hollywood" during development, even creating a collection of masks to train the X's neural network.
In practice Bkav-style masks are unlikely to pose a threat, since they would not only be difficult and expensive to make, but require the dimensions of a person's face and detailed imagery.
AppleInsider recently put the iPhone X through a series of tests to see how well Face ID can replace Touch ID.