GymKit for Apple Watch makes global debut in Australia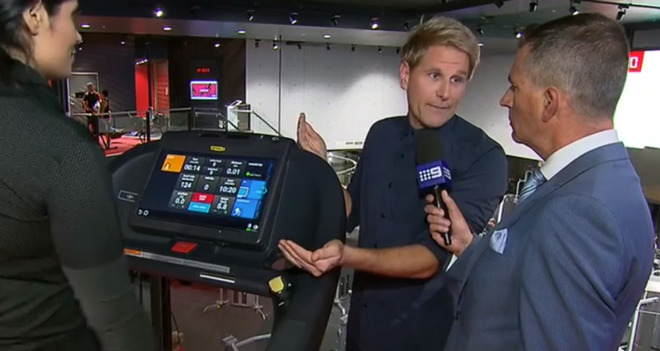 AppleInsider may earn an affiliate commission on purchases made through links on our site.
Apple's director of Fitness and Health technologies, Jay Blahnik, was on hand in Sydney this week to showcase the first gym equipped for GymKit, a technology introduced alongside watchOS 4.1.
The gym is operated by Fitness First, a global chain currently deploying GymKit-ready machines in both Sydney and Melbourne. In a demonstration for 9News, a woman paired her Apple Watch with an NFC reader on a treadmill, which triggered a prompt on her Watch to start her workout.
GymKit performs two-way sync of data such as distance, speed, floors climbed, incline, and estimated calories burned. This enables more precise tracking of workouts, though the technology is currently limited to cardio equipment — namely treadmills, ellipticals, stationary bikes, and stair-steppers. Manufacturers Life Fitness, Matrix, StairMaster, Schwinn, and TechnoGym have promised support.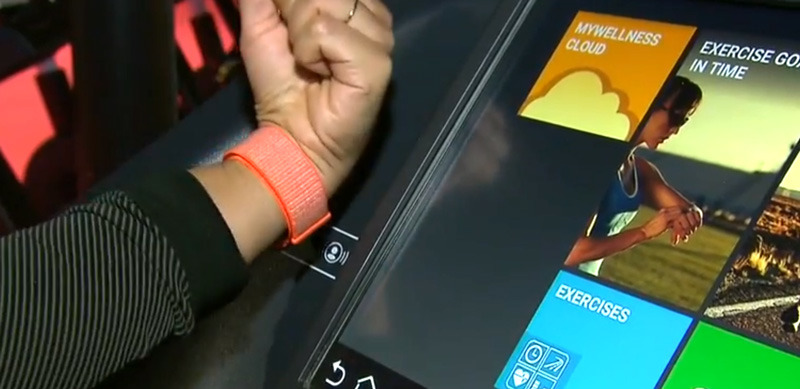 Machines can also show Watch data such as heart rate on their displays, which may be more convenient during an intense session.
Once a workout is over, all data is saved to the Watch before the gym equipment resets.
watchOS 4.1 was released at the end of October, and primarily introduced support for streaming Apple Music and online radio stations without an iPhone.