Apple debuts new Apple Watch Sport Band and iPhone X silicone case colors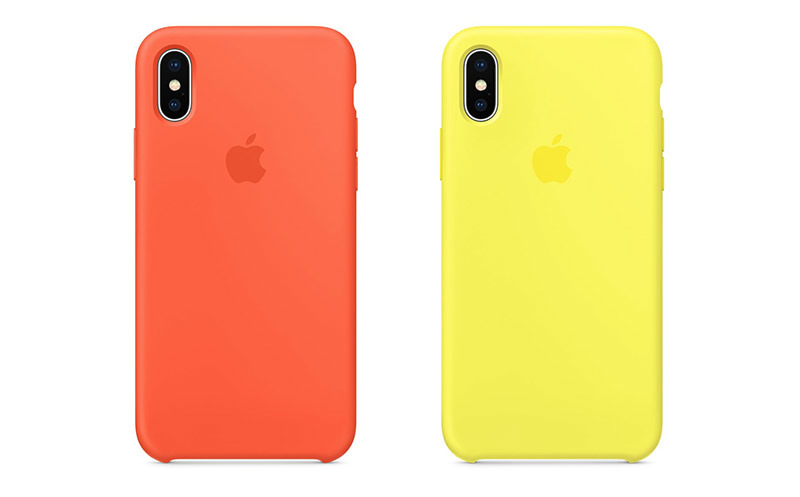 Apple updated its online store on Monday with new color choices for popular accessories including Apple Watch Sport Bands and iPhone X silicone cases, offering users a more diverse selection of products ahead of the holiday shopping season.
As noted on Apple's online store, the company is introducing three new Apple Watch Sport Band colors to its already wide range of color varieties. The new hues include dark teal, spicy orange and Flash, the latter being a bright, almost canary yellow.
Apple often mixes up its Sport Band lineup, adding and deleting available color options throughout the year. The last major change came in September when the company released Apple Watch Series 3, the first Apple Watch to boast cellular connectivity.
At the time, Apple added a number of darker shades to the Sport Band collection while at the same time removing pastel colors like mist blue, flamingo and pollen. Today's addition of spicy orange and Flash recreate the palette of flamingo and pollen, respectively, but in bolder shades.
Pricing remains the same at $49, with an estimated delivery time of Dec. 6 or Dec. 7, depending on shipping method.
As for iPhone X, the company released cosmos blue, spicy orange and Flash versions of its first-party silicone case, a microfiber-lined, form-fitted wrap designed to protect the flagship handset from bumps and minor drops.
Apple first toyed with colorful silicone iPhone cases with the launch of iPhone 5c in 2013, and later expanded the idea to cover its flagship iPhone lineups. For iPhone X, Apple offers its silicone case in a total of 12 different colors, while the more expensive leather folio comes in four muted tones.
The new silicone case colors are priced at $39 and ship out by Dec. 12 to Dec. 19 at the earliest.