Apple Pay Cash money transfers launch in US on iPhones, iPads running iOS 11.2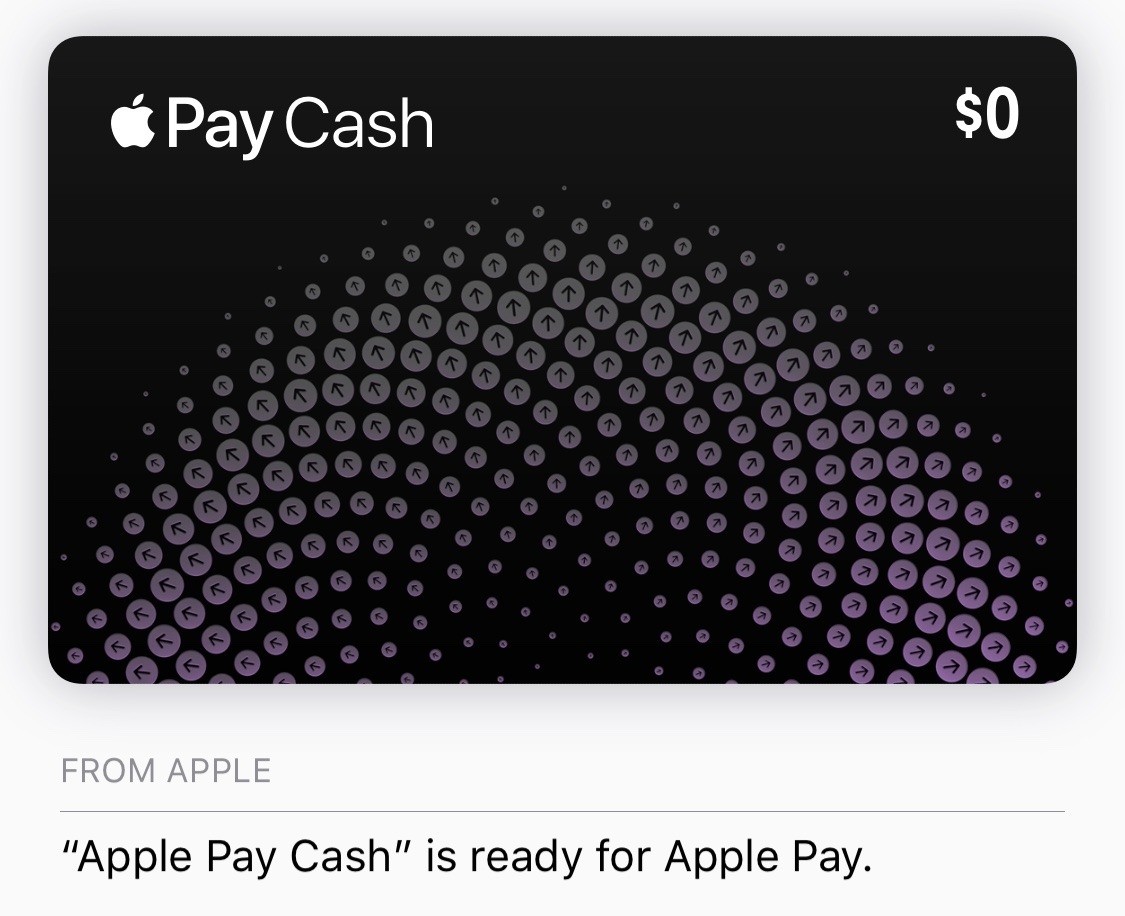 Following Saturday's rushed launch of iOS 11.2, Apple has followed up by taking the Apple Pay Cash feature live, meaning users can now begin sending cash to friends with a debit card via iMessage.
The Apple Pay Cash feature requires an Apple Pay-compatible device running iOS 11.2. Users can find the Apple Pay Cash app icon in the iMessages app tray, but must first set up the service in the Wallet app.
Simply open Apple Wallet, tap on the Apple Pay Cash card, and then go through the steps to add a debit card. Apple Pay Cash uses debit to avoid fees from credit cards.
If the user already has a debit card saved in Apple Pay, iOS 11.2 will recommend adding that card to Apple Pay Cash.
Both sender and recipient need to have Apple Pay Cash configured for the feature to work. If the recipient has not yet enabled it, the iMessage app will display an eror, saying the user "cannot receive payments sent with Apple Pay at this time."
Received money can be applied to Apple Pay purchases in stores, apps and on the web. Alternatively, users can transfer their Apple Pay Cash balance to a connected bank account.
In addition to iPhone and iPad, Apple Pay Cash is also compatible with Apple Watch. It is not, however, available on Mac, which does not have access to the iMessage App Store.
Apple Pay Cash was announced at Apple's annual Worldwide Developers Conference in June, but the feature was not completed in time for the launch of iOS 11 in September.
iOS 11.2 was pushed out over the weekend after it was discovered a bug could cause repeated crashes when the date changed to Dec. 2. Because iOS 11.2 was delivered before Apple had anticipated, Apple Pay Cash was not yet live prior to Monday.
The capabilities appear to be enabled server-side, so users running iOS 11.2 won't need any further software updates to gain access to the feature.