After a day of availability to users, Apple Pay Cash now officially online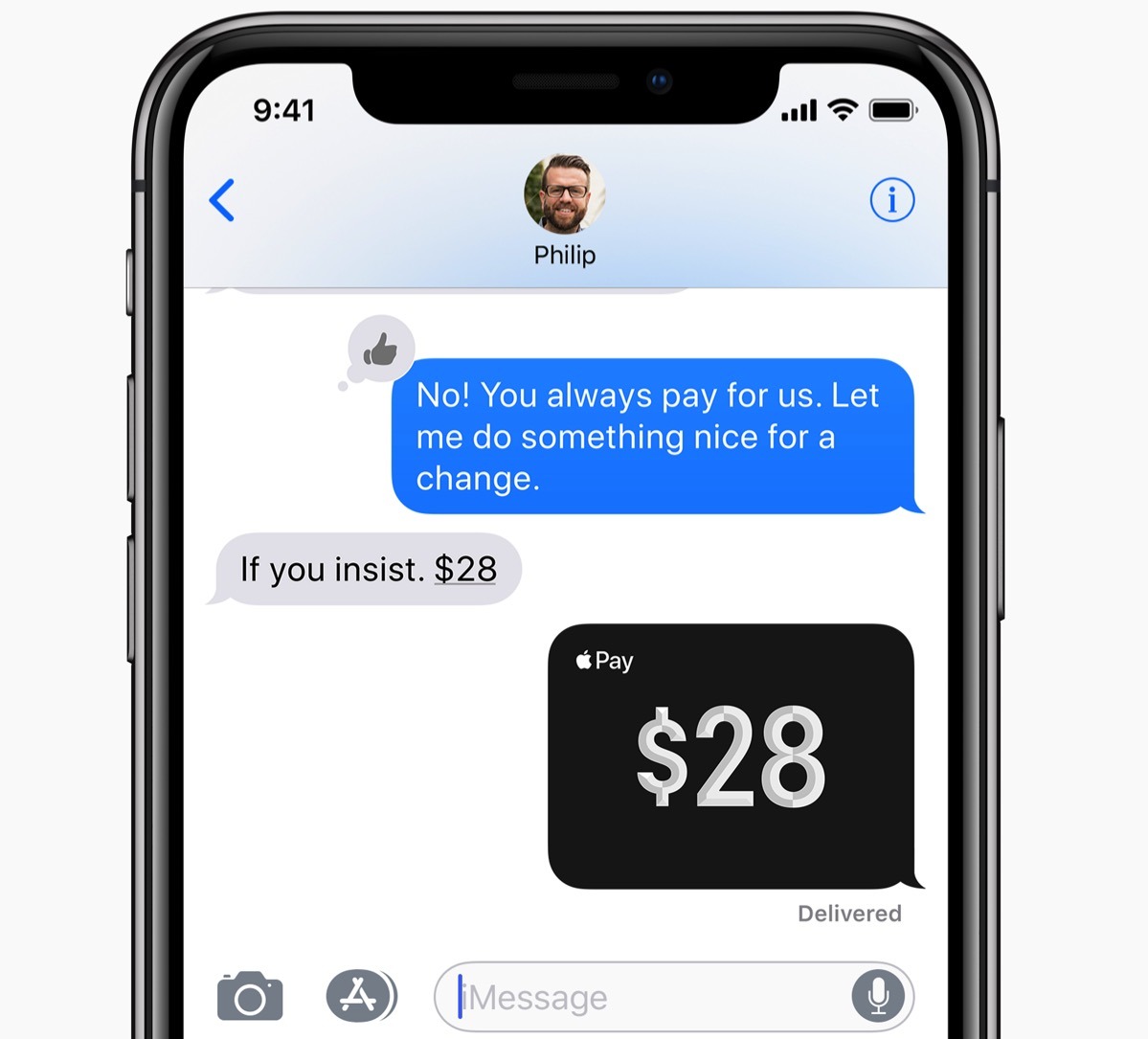 Apple has officially launched Apple Pay Cash — a feature in iOS 11.2 that allows users to send and receive money from family and friends from within Messages.
When users get paid, the money they receive is added to their new Apple Pay Cash card that lives in the Wallet app. They can use the money instantly1 to pay someone or make purchases using Apple Pay in stores, apps and on the web.
The money can also be moved out of the Apple Pay Cash card to a bank account.
Users can view transaction history, including person to person payments with the virtual debit card associated with Apple Pay Cash, as well as purchases made in stores, apps and on the web with Apple Pay Cash, in the Wallet app.
Transfers from a credit card will incur a 3 percent fee. Users can side-step that fee by linking a debit card and executing the transfer with that as the payment method.
Apple Pay Cash was announced at Apple's annual Worldwide Developers Conference in June, but the feature was not completed in time for the launch of iOS 11 in September.
iOS 11.2 was launched very early Saturday morning after it was discovered a bug could cause repeated crashes when the date changed to Dec. 2. Because iOS 11.2 was apparently delivered before Apple had originally planned, Apple Pay Cash was not yet live prior to Monday.
Apple notes that performing the transfer through the Apple Watch will require watchOS 4.2, which is not yet available.