Use Apple Pay Cash with a debit card to avoid a 3% credit card transaction fee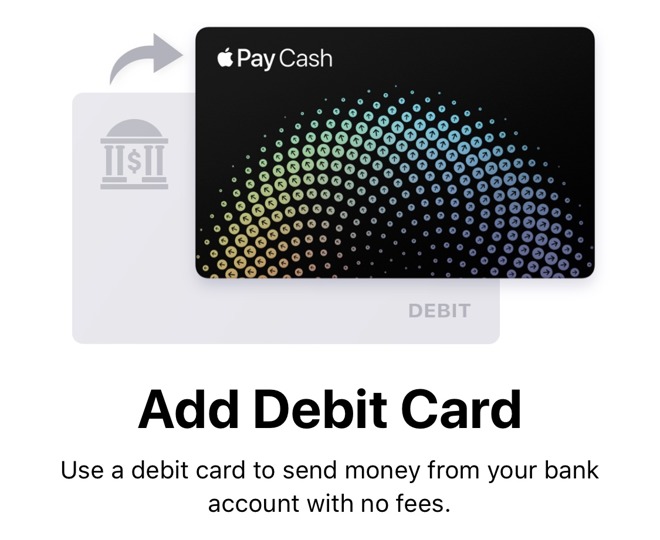 AppleInsider may earn an affiliate commission on purchases made through links on our site.
If you're sending Apple Pay Cash to a friend through iMessage, Apple gives you the option to choose from all of your Apple Pay cards as a source of funds. To avoid unnecessary fees, you'll need to make sure you have a debit card authorized to send money.
When using Apple Pay Cash, after you hit the send button in Messages, Apple gives the option to select a traditional credit card or a debit card from your Wallet. If you go with a credit card instead of debut, you'll pay an industry-standard 3 percent fee for the charge.
If you send a friend $500, that's $15 you could have otherwise saved by using a debit card. Thankfully, adding a debit card to Apple Pay and using it is easy.

Apple prompts users to add a debit card (if they haven't already) when setting up Apple Pay Cash. If you decline, you can always add one manually later on.
Open the Wallet app and press the plus button in the upper right corner to add a new card to Apple Pay.
The process for setting up a debit card in Apple Pay is identical to a credit card: You'll enter a 16-digit card number, along with a security code from the back of the card.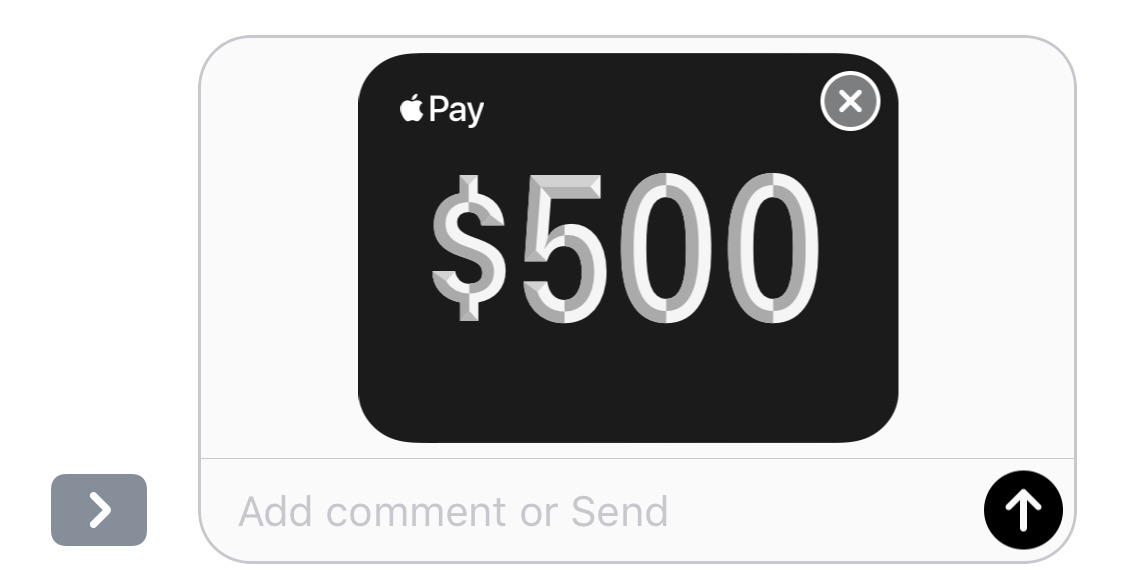 Now open the Messages app, choose the iMessage App Store icon to get the app drawer, and then select the Apple Pay icon. Enter the amount you want to send, hit the Pay button, and then hit the send up arrow to see the prompt to select a card.
If you have a credit card selected, Apple shows the 3 percent fee and a final cost. Just tap on the currently selected card to view the rest of your Apple Pay cards, and then choose the appropriate debit one.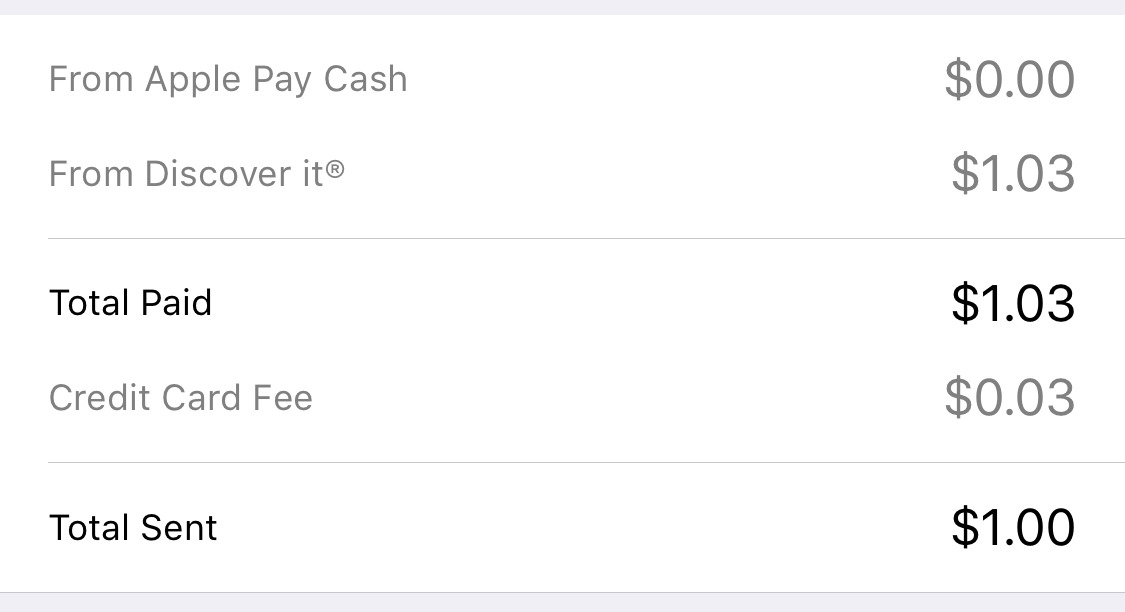 From there you'll either use Touch ID, or double-press the side button and use Face ID on the iPhone X, in order to authorize and send the money to your friend.
A debit card frequently comes in the form of an ATM card issued by a bank, and is tied to a checking account, though it can come in other forms. Transactions with debit cards are generally instantaneous, unlike credit cards where processing can take a few days.

If you try to spend or transfer money with a debit card and don't have the proper funds in your account, the transaction will be declined. That's different from a credit card, where you instead wait and pay your bill monthly.
As you receive Apple Pay Cash, it's stored on a specific virtual card that acts as a debit card. You can send money from your Apple Pay Cash card without a fee, or you can spend it at the store (provided you have enough on the card to completely cover the transaction).
You can also transfer money from your Apple Pay Cash card to your bank by opening Settings, choose Apple Pay Cash, and then select Transfer to Bank.