Apple has 'moral obligation' to promote free expression in China, U.S. Senator says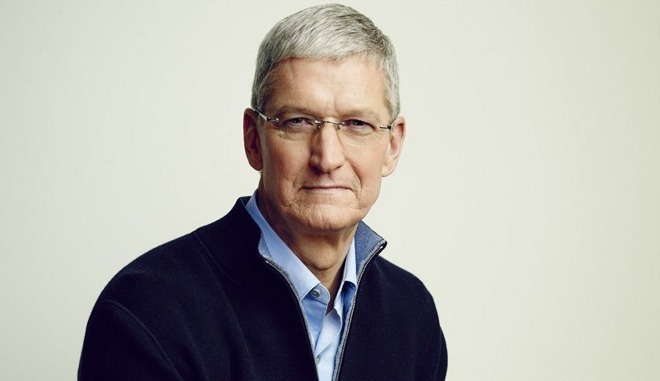 Commenting on Apple CEO Tim Cook's recent appearance at the World Internet Conference in China, U.S. Senator Patrick Leahy (D-VT) said the tech giant has a "moral obligation" to push back against the Asian nation's surveillance and censorship policies.
Speaking to CNBC, Leahy said Apple and other tech companies that promote free expression in the U.S. should do the same in countries like China, which have decidedly conservative views on free speech.
"American tech companies have become leading champions of free expression. But that commitment should not end at our borders," Leahy said. "Global leaders in innovation, like Apple, have both an opportunity and a moral obligation to promote free expression and other basic human rights in countries that routinely deny these rights."
In October, Leahy and Sen. Ted Cruz (R-TX) penned a letter to Cook asking for clarification on Apple's decision to remove certain VPN apps from the iOS App Store in China. The lawmakers were concerned that Apple was complicit in assisting China's censorship apparatus.
In a response from Cynthia Hogan (PDF download), Apple VP for Public Policy, the company reiterated its stance that the VPN app takedown was in adherence with Chinese regulations. Indeed, Cook himself addressed the issue in August, saying Apple "would obviously rather not remove the apps, but like we do in other countries we follow the law wherever we do business."
Apple's letter to Leahy and Cruz also answered a series of questions relating to Apple's dealings in China, particularly as they apply to policymaking bodies. The senators specifically asked Cook to provide statements Apple issued promoting free speech in China or condemning the Chinese government's censorship and surveillance laws.
In regard to both privacy rights and freedom of expression, two tenets Apple promotes as a corporation, the company believes its presence throughout the world is the "most effective way we can make a difference," according to Hogan.
"We believe our actions are our most powerful statement," the letter reads.
The senators in their letter to Cook also addressed the World Internet Conference, asking whether Apple supports the gathering denounced by free speech activists. Apple said it does not sponsor the event, but notes employees including Cook have and will continue to participate in the event. Mirroring the answer above, Apple said engagement is the "surest way" to effect change.
Cook spoke at the conference this week, addressing a range of topics including App Store revenues and artificial intelligence.
"Apple is clearly a force for good in China, but I also believe it and other tech companies must continue to push back on Chinese suppression of free expression," Leahy said.