Apple ready to expand Advanced Manufacturing Fund beyond $1B, COO says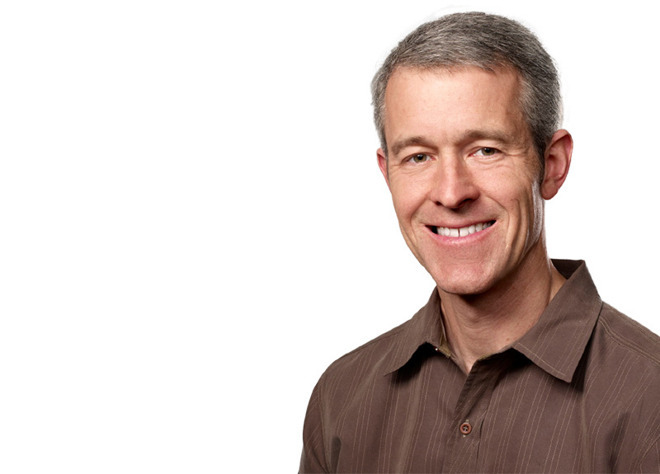 After Apple announced plans to infuse $390 million into U.S. firm Finisar as part of its $1 billion Advanced Manufacturing Fund, COO Jeff Williams commented on the company's investment strategy, saying the figure is "absolutely not" a final cap.
In a brief interview with CNBC, Williams said Apple is more concerned about incubating new and novel technologies than it is a hard fund limit. He said bringing innovative technology to market is often a "very capital intensive" operation, as evidenced by the recent grant to Finisar.
"We're not thinking in terms of a fund limit," Williams said. "We're thinking about, where are the opportunities across the U.S. to help nurture companies that are making the advanced technology — and the advanced manufacturing that goes with that — that quite frankly is essential to our innovation."
Earlier today, Apple said it planned to dole out $390 million to U.S. firm Finisar in an investment that will "exponentially increase its R&D spending and high-volume production." Finisar is currently Apple's second-largest supplier of vertical cavity surface emitting laser (VCSEL) arrays, a component that makes up the dot projector in iPhone X's TrueDepth camera.
The money will go toward the acquisition and buildout of a 700,000-square-foot manufacturing plant in Sherman, Tex. Finisar announced plans for the Sherman facility in an earnings report last week, but did not disclose Apple's involvement in the endeavor.
At the time, analyst Gene Munster noted Finisar's purchase would greatly boost VCSEL output, suggesting the firm likely received final qualification from Apple for its manufacturing process. The development means Finisar can start pumping out large quantity shipments next year, hinting that all 2018 iPhone models will transition from Touch ID to Face ID.
Apple first announced the creation of its Advanced Manufacturing Fund in May, saying capital backing the initiative comes from the company's U.S. investment pool. Counting Finisar, the fund has been applied to two firms, the first being a $200 million investment in Corning to develop "revolutionary glass production methods."