Neutrogena SkinScanner iPhone attachment features 30x lens, 12 LED lights, skin moisture sensor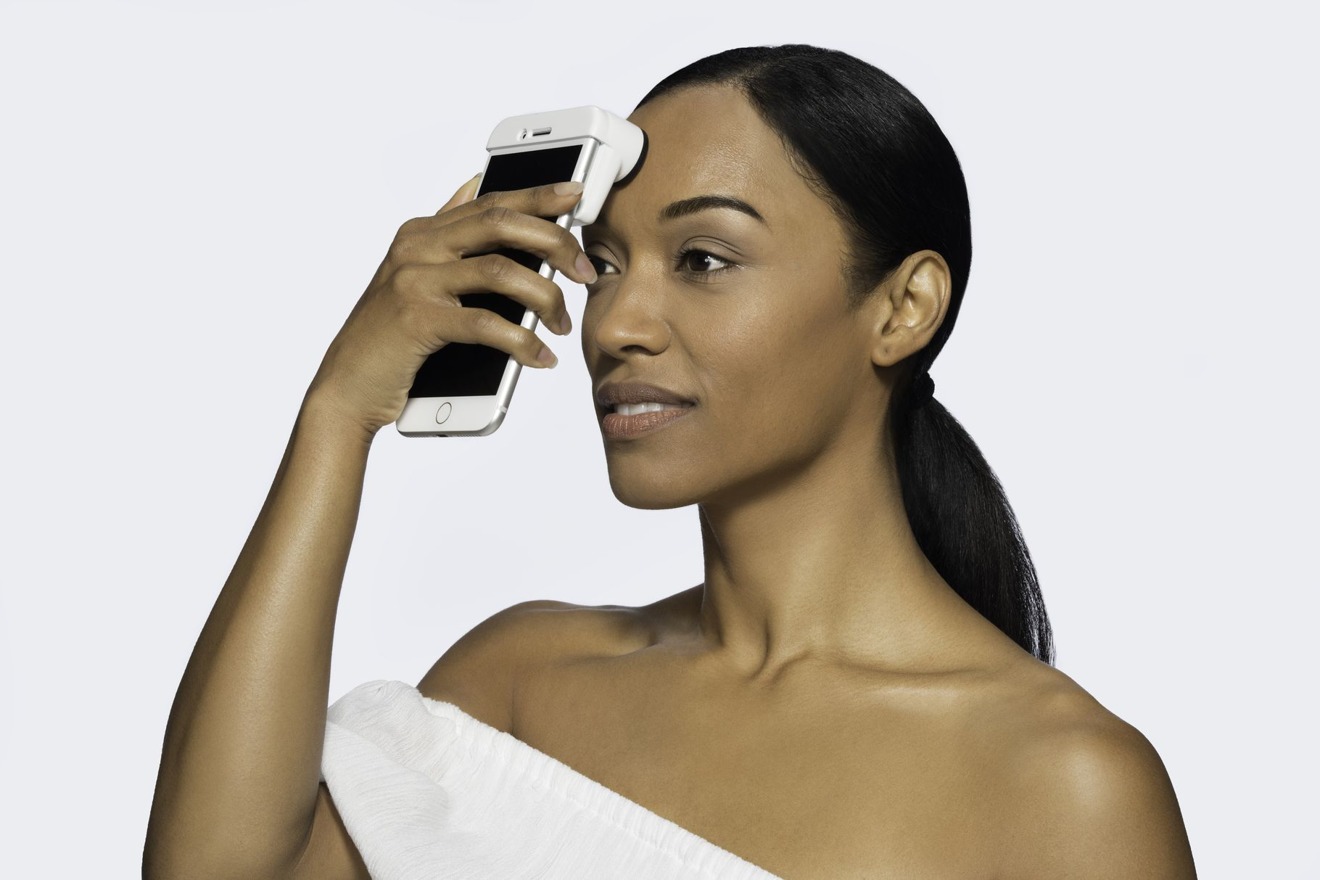 Skin care company Neutrogena has introduced an iPhone attachment and companion app that are used in tandem to evaluate a skin condition, and suggest products and care routines to help the user's complexion.
The SkinScanner iPhone attachment has an array of sensors to give the user a magnified image of facial skin. The Skin360 app that is associated with the attachment will monitor the change in the user's skin over time, and suggest improvements for the skin care regimen.
The scanner itself uses a 30x magnification lens, illuminated by 12 LED lights. Accompanying the lens is a moisture sensor in a ring around the lens designed to be pressed directly up to the user's face.
Machine learning is used to compare pore size, moisture, wrinkles, and other factors to other users of the system in the same age range.
Besides beauty and skin care, there is little practical use for the system. It can't, or won't detect melanoma or other medical conditions, nor can it be used to diagnose or treat acne. Diagnostic tools for both would require U.S. Food and Drug Administration approval, which the device does not have.
At present, the app recommends only Neutrogena products. It may expand to parent company Johnson & Johnson's other brands, but when or if this may happen isn't clear.
Pictures of the device show what appears to be an iPhone 7 Plus. It is unclear if there are different models for other iPhones, or if there is some form of sleeve to make them fit. The penetrations shown on the promotional materials are clearly incompatible with the iPhone X "notch" and the dimensions of the iPhone SE.
The Neutrogena SkinScanner will be demonstrated at the Las Vegas Consumer Electronics Show. It will ship in the summer of 2018 for $50.