Alpine iLX-F309 equips CarPlay-compatible in-dash receiver with 'floating' 9-inch display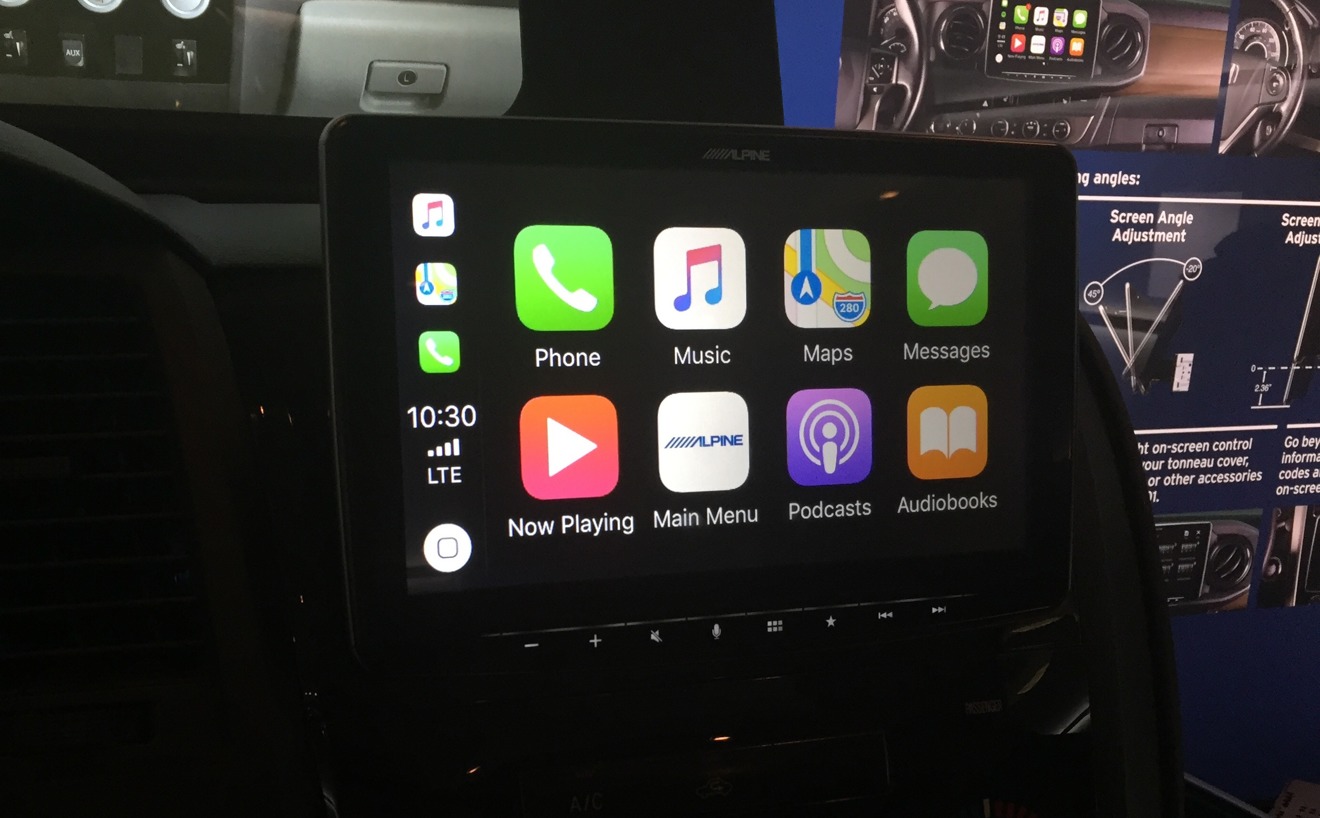 AppleInsider is supported by its audience and may earn commission as an Amazon Associate and affiliate partner on qualifying purchases. These affiliate partnerships do not influence our editorial content.
Alpine has big ambitions for the iLX-F309 in-car infotainment system, as the Apple CarPlay-compatible aftermarket head unit boasts a nine-inch screen that 'hovers' out from the dashboard, allowing it to be installed in vehicles that cannot usually house an oversized screen without customization.
The Alpine iLX-F309 is an AM, FM, audio, and video receiver fits into a 1-DIN chassis, but rather than mount the display flush with the dashboard, the 9-inch WVGA touchscreen instead juts out from the front. This technique allows for a far larger screen to be used than the standard 6.1-inch and 7-inch screens used in aftermarket units.
While Alpine does create other 9-inch and 10-inch models, they are vehicle specific and require special dash bezels in order to keep the layout of the dash intact.
Sticking out front at a 90-degree angle to the unit, the display can be angled in a number of positions during installation, to avoid other dashboard elements or to aid visibility. The screen can also be positioned up to 20 millimeters closer to the dashboard and moved up or down 30 millimeters from its default position, as well as tilted up or down by up to 45 degrees.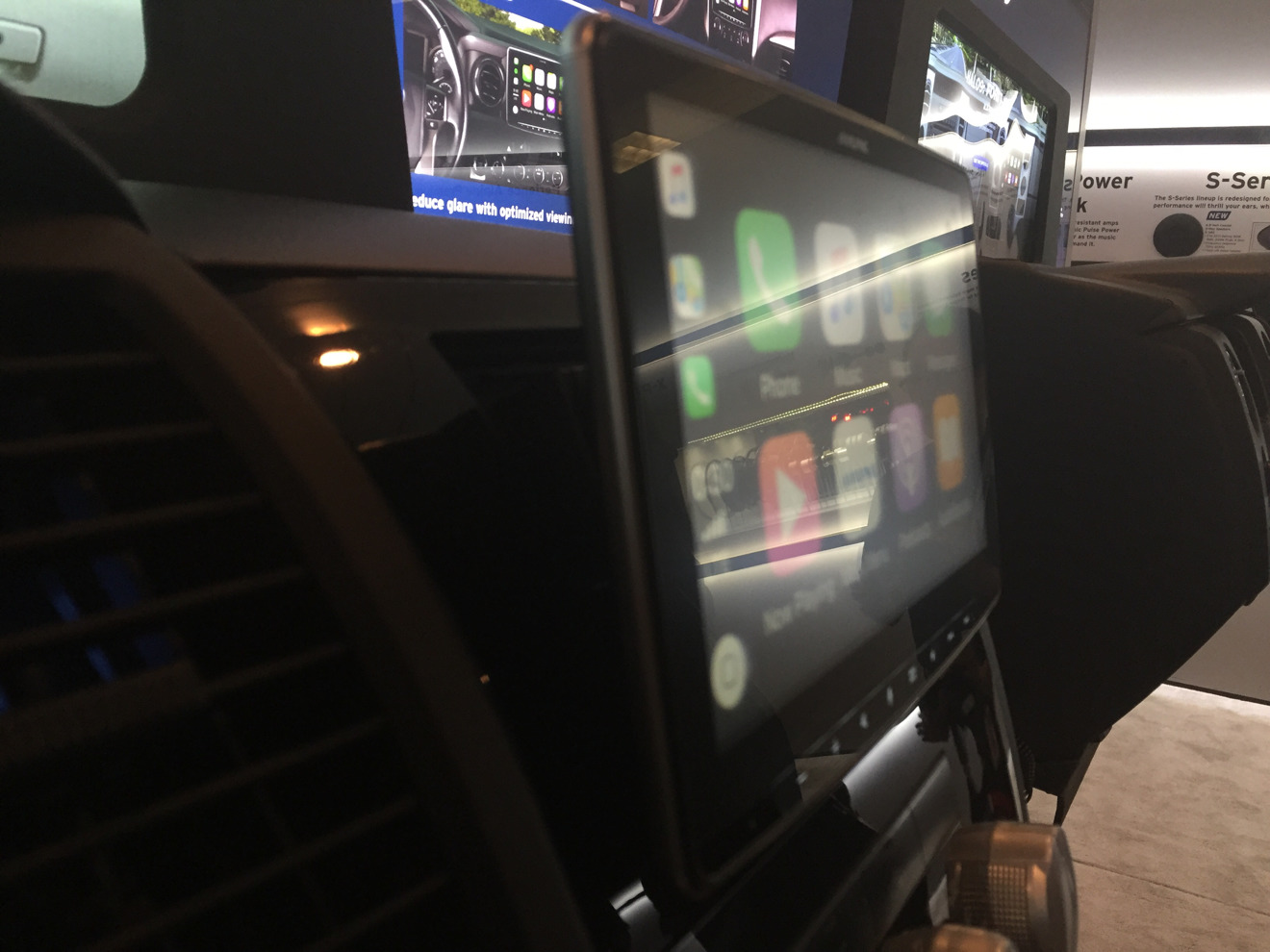 In terms of entertainment, the unit is certainly suited for smartphone connectivity, including Apple's CarPlay when connected via a cable to an iPhone, though the wireless CarPlay connectivity found in the iLX-107 is not available in this model. Once connected, the iPhone can provide navigation, music, calls, and messages to the driver through the display and the audio system, with similar functionality also offered for Android phones via Android Auto.
Bluetooth connectivity is included for audio streaming outside of CarPlay, with the unit also including a built-in HD radio tuner and is Sirius XM ready, when used with a compatible tuning kit and subscription. Audio playback of FLAC, MP3, WMA, and AAC files can be performed by connecting a storage device to its USB port, with an AUX input and an HDMI input also provided.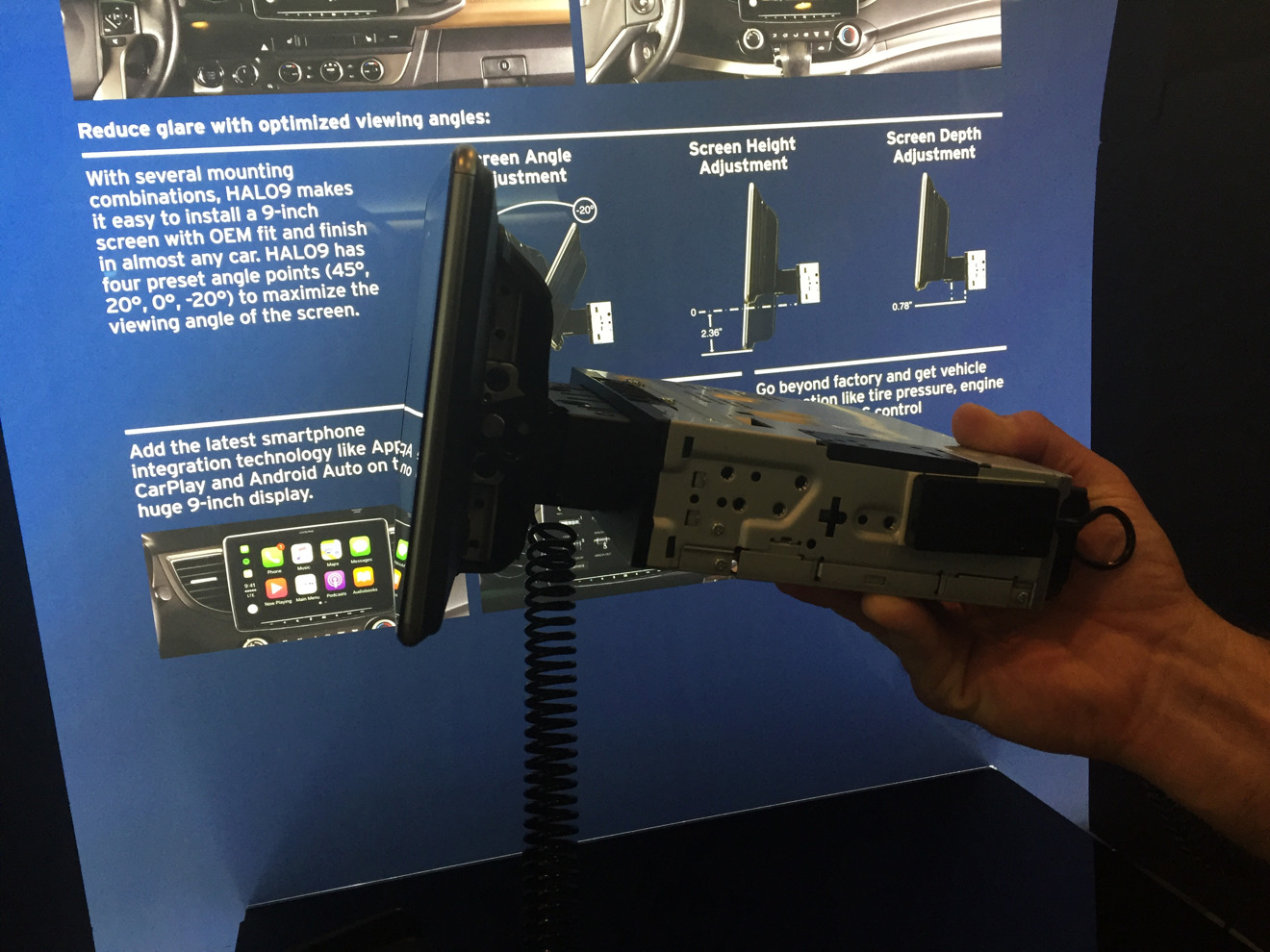 A second HDMI input can be installed using a separately available HDMI Selector, and though the unit doesn't include a built-in CD player, a separate combined CD and DVD player can be attached. A rear camera input can be used to help with judging distance while parking, though the camera is also available separately.
Alpine will be shipping the iLX-F309 through authorized retailers from February, priced at $1,100.