ViewSonic shows $5200 8K monitor alongside Thunderbolt 3 4K display due later this year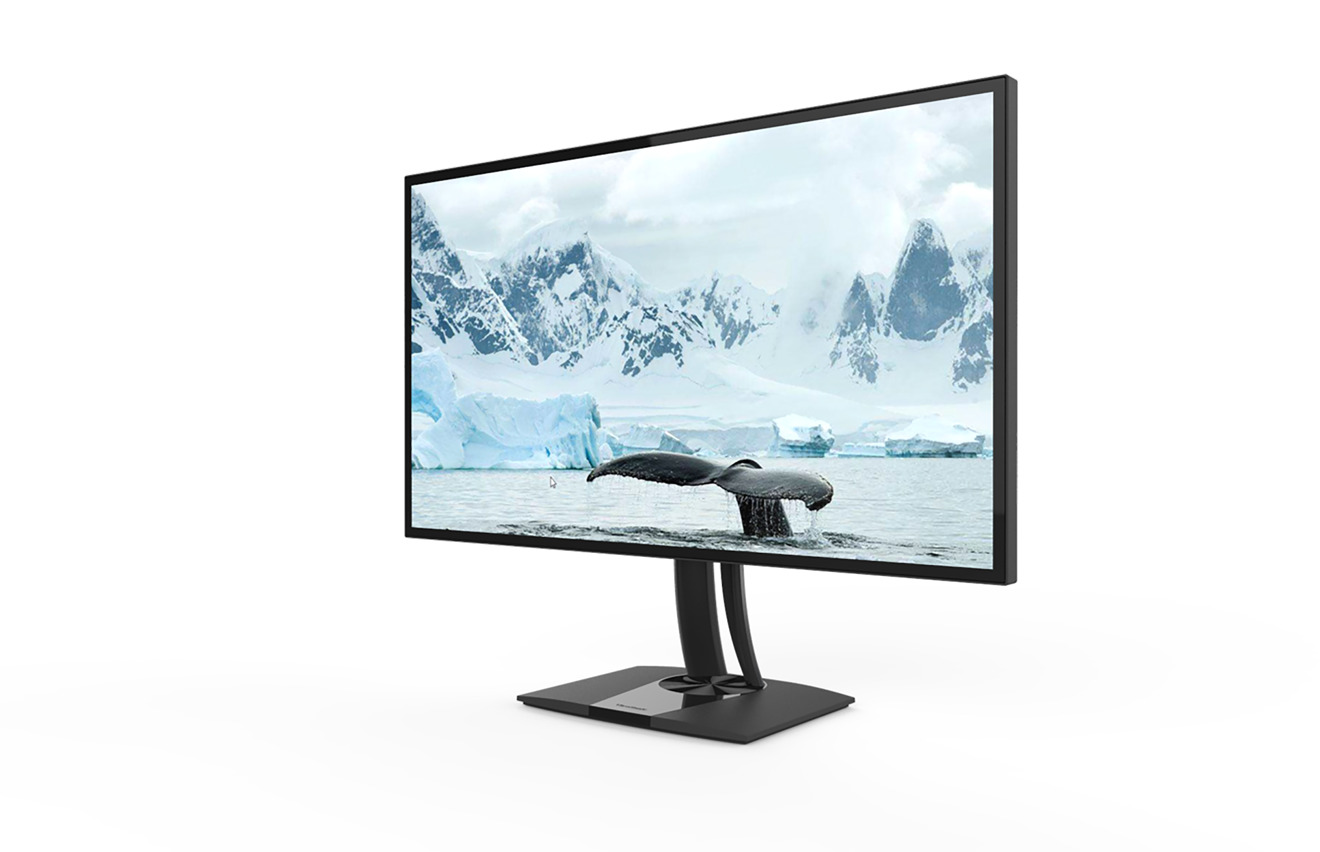 ViewSonic launched a number of new displays at CES, but a notable inclusion to the list are two VP-series professional monitors, with one boasting a high 8K resolution accompanied by a more conventional 4K UHD version with Thunderbolt 3 connectivity.
The ViewSonic VP3278-8K is a 32-inch display offering a resolution of 7,680 by 4,320 pixels, offering four times the number of pixels of a 4K display. ViewSonic has aimed the high-resolution screen at the professional market, with it said to offer life-like color reproduction with a high level of accuracy, performance, and uniformity for a consistent image.
The monitor is hardware calibration-ready, allowing users to quickly calibrate its color accuracy, a task image and video-focused professionals often perform. Connectivity with a variety of external devices that drive 8K content for playback, streaming, and gaming is touted, though connectivity options were not defined.
Given the resolution and the required bandwidth, it is likely that Viewsonic has used either a native DisplayPort 1.4 connection, or Intel's Titan Ridge Thunderbolt 3 chipset, unveiled by the processor producer yesterday. The revealed controller effectively allows for an 8K display to run at 30Hz without compression, which can be increased to 60Hz when Display Stream Compression is used.
AppleInsider has queried ViewSonic about the monitor's connectivity, and will update this post if a clarification is provided.
Equipped with Thunderbolt 3 connections, the VP2768-4K is a 3,840 by 2,160-resolution 27-inch monitor that uses the high available bandwidth to provide a full resolution image at a 60Hz refresh rate. Claimed to provide similar precise color reproduction and consistency as the 8K monitor, the 4K version offers a wide color gamut and other connectivity options alongside the aforementioned Thunderbolt 3.
ViewSonic intends to ship the VP2768-4K monitor in the third quarter of 2018, priced at around $900. The larger and higher-resolution VP3278-8K is scheduled to ship in the fourth quarter of this year, with an estimated retail price of $5,200.