India loosens 30 percent sourcing requirement on sale goods, paving the way for Apple Stores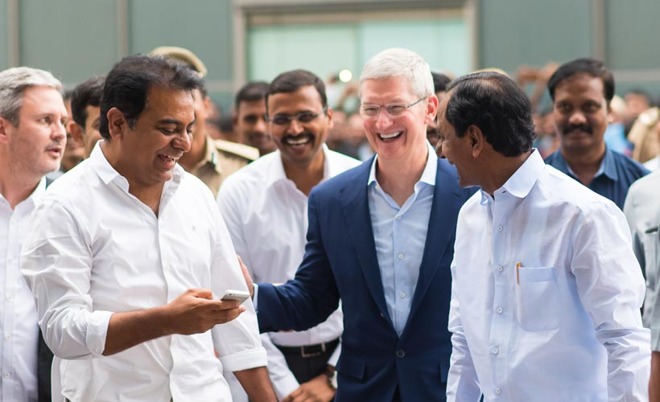 AppleInsider may earn an affiliate commission on purchases made through links on our site.
The India government has loosened up — but not eliminated — a 30 percent rule that was putting a damper on Apple's plans to open up retails stores in the country.
On Monday, the India government has modified its taxation and sourcing laws that allow "single-brand retailers" that are foreign owned to temporarily meet a 30 percent sourcing requirement by buying goods made in India and selling them in other countries. The waiver is for five years, at which point, the company would be required to source 30 percent of its goods sold in retail stores from within the country.
Apple has been seeking a rule change for over a year, as it has expanded its operations and assemblies in India.
Opinion in the country about the changes vary, according to the New York Times. Business advocates call it "dramatic relief" for international corporations, with concern from India trading groups that multinationals will squeeze out local businesses unfairly.
Manufacturing the iPhone SE and possibly other devices in the future with expansion in India goes some way towards fulfilling a number of conditions imposed on Apple as a condition of doing business, along with providing tax breaks.
Assembly of the iPhone SE at the Karnataka Wistron facility began in mid-May 2017. Officials in the Indian government hope the price for the iPhone SE will be cut in time by as much as $100 compared to the current local price, though Apple is likely to try and avoid too much of a reduction in order to preserve its margins.
The first iPhone SE models built in India by Wistron went on sale in various cities around India in June 2016. The devices are marked "Designed by Apple in California, Assembled in India."
As far as sales channels are concerned, Apple is considering flagship stores in New Delhi, Bangalore, and Mumbai — all three locations where most of India consumers wealth is centered. This is in addition to the Apple Authorized Reseller expansion that Apple was said to be examining in March.
In response to a question at the most recent Apple earnings conference call, Apple CEO Tim Cook said that there was "great momentum" in India, but Apple was still "gaining understanding" of the market.