Apple employees can earn special Apple Watch band in 2018 'Close the Rings' challenge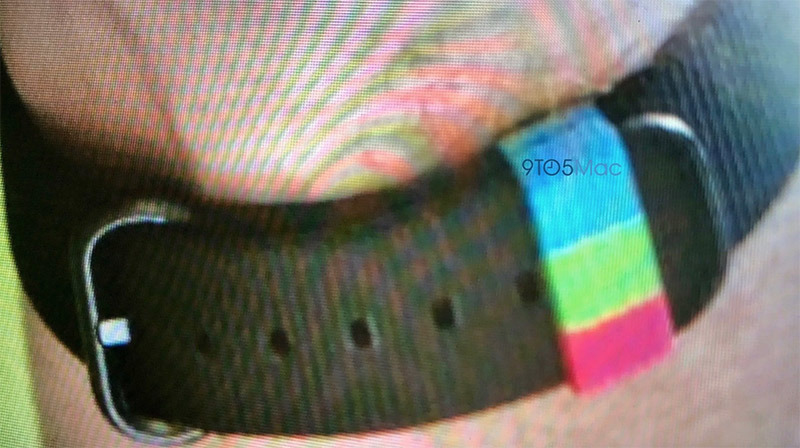 AppleInsider is supported by its audience and may earn commission as an Amazon Associate and affiliate partner on qualifying purchases. These affiliate partnerships do not influence our editorial content.
Apple in February will hold its annual fitness challenge for employees, and participants who complete the event with "gold" metrics will net themselves a specially designed Apple Watch band featuring an Activity Rings motif.
A screenshot of this year's prize was captured by 9to5Mac on Monday and shows what appears to be a solid black woven nylon band with metal clasp and strap loop crafted from neon blue, green and red material.
As seen above, the loop colors mimic those of Apple Watch's Activity Rings, which provide a graphical representation of tracked movement, exercise and standing metrics. The goal is to close each ring as the day progresses, meeting preset requirements set by Apple's algorithms or customized by the user.
Like other major corporations, Apple runs an annual wellness campaign to keep employees fit and healthy. This year's competition is the company's second "Close the Rings" event, which challenges employees to complete a rigorous set of Apple Watch activity goals. Participants can earn gold, silver and bronze rankings for their hard work, with each tier awarded a corresponding pin.
Last year, Apple held its first annual Apple Watch-centric fitness challenge for employees. Those who achieved gold rankings were given black shirts emblazoned with a stylized Activity Rings logo and text reading "Close the Rings 1.0."
Prior to Close the Rings, Apple conducted challenges at its wellness center to incentivize employee health. In 2016, for example, the company handed out pins and a bamboo cutting board to workers who showed up for the event.