12 US healthcare providers pledge support for Apple's Health Records in iOS 11.3, including Johns Hopkins & Cedars-Sinai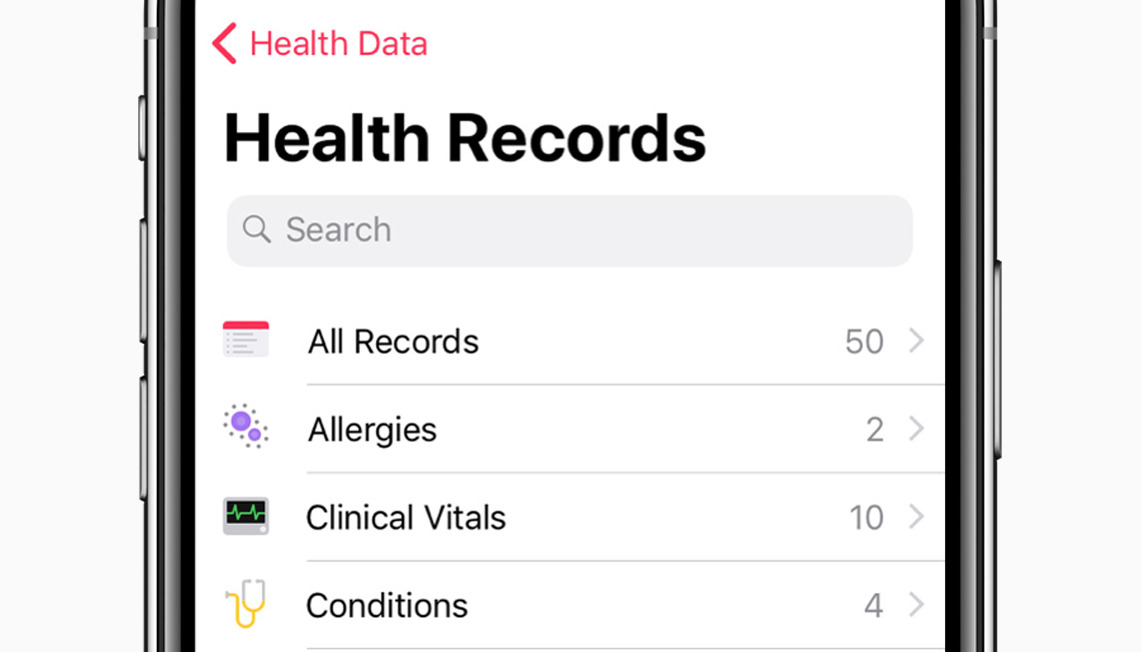 This spring's debut of iOS 11.3 will give hospitals and clinics greater access to Apple's Health app, allowing them to share data and send alerts to patients. So far, a dozen U.S. hospitals have pledged support for Health Records.
The full list of hospitals that will participate in the iOS 11.3 Health Records feature are:
Johns Hopkins Medicine - Baltimore, Md.
Cedars-Sinai - Los Angeles, Calif.
Penn Medicine - Philadelphia, Penn.
Geisinger Health System - Danville, Penn.
UC San Diego Health - San Diego, Calif.
UNC Health Care - Chapel Hill, N.C.
Rush University Medical Center - Chicago, Ill.
Dignity Health - Arizona, California and Nev.
Ochsner Health System - Jefferson Parish, La.
MedStar Health - Washington, D.C., Maryland and Virginia
OhioHealth - Columbus, Oh.
Cerner Healthe Clinic - Kansas City, Mo.
The new Health Records feature coming in iOS 11.3 will enable providers to share data and results with patients more easily. In turn, consumers will be able to see available medical data from multiple providers in one place.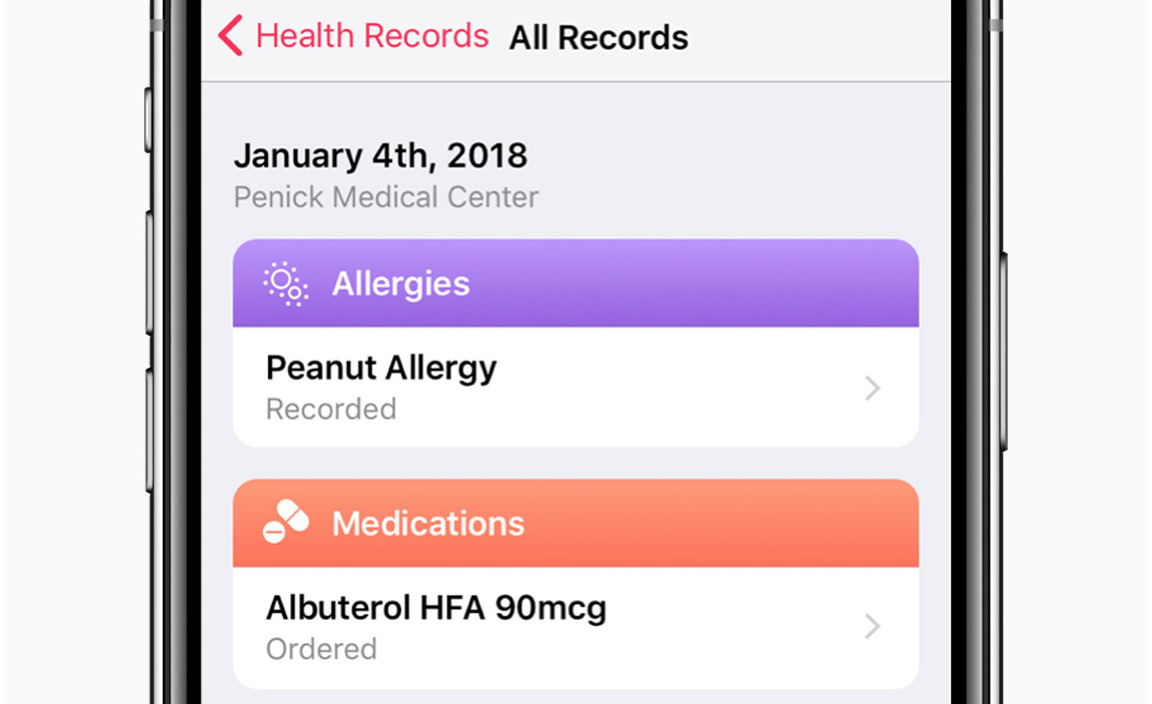 The iOS 11.3 update will allow users to receive regular notifications for lab results, medications, conditions and more. The data is encrypted and protected with a passcode.
Records stored in the Health app can include a list of allergies, clinical vitals, immunizations, lab results, procedures, and more. It also shows users a list of data sources and provides quick access to patient portals from healthcare providers.
In announcing Health Records, Apple said it has worked with the healthcare community to offer a consumer-friendly approach. Health Records are based on Fast Healthcare Interoperability Resources, a standard for transferring electronic medical documents.
"Our goal is to help consumers live a better day. We've worked closely with the health community to create an experience everyone has wanted for years — to view medical records easily and securely right on your iPhone," Apple Chief Operating Officer Jeff Williams said. "By empowering customers to see their overall health, we hope to help consumers better understand their health and help them lead healthier lives."
iOS 11.3 is available in beta form to developers starting Wednesday, and will launch in a public beta soon after. Apple has promised that more medical facilities will connect to Health Records in the coming months.
"Streamlining information sharing between patients and their caregivers can go a long way towards making the patient experience a positive one," said Stephanie Reel, Chief Information Officer at Johns Hopkins Medicine. "This is why we are excited about working with Apple to make accessing secure medical records from an iPhone as simple for a patient as checking email."
The Apple Health app and accompanying HealthKit tools for developers were first introduced in 2014 with iOS 8. It has subsequently been expanded with ResearchKit tools for researchers, and CareKit to enable apps providing personal care.
Apple Health also works with Apple Watch, allowing vital signs to be recorded and even spotting potential medical concerns from the wrist-worn device.
"Putting the patient at the center of their care by enabling them to direct and control their own health records has been a focus for us at Cedars-Sinai for some time," said Darren Dworkin, Chief Information Officer at Cedars-Sinai. "We are thrilled to see Apple taking the lead in this space by enabling access for consumers to their medical information on their iPhones. Apple is uniquely positioned to help scale adoption because they have both a secure and trusted platform and have adopted the latest industry open standards at a time when the industry is well positioned to respond."