Microsoft updates Office for iPhone & iPad with real-time collaboration, drag & drop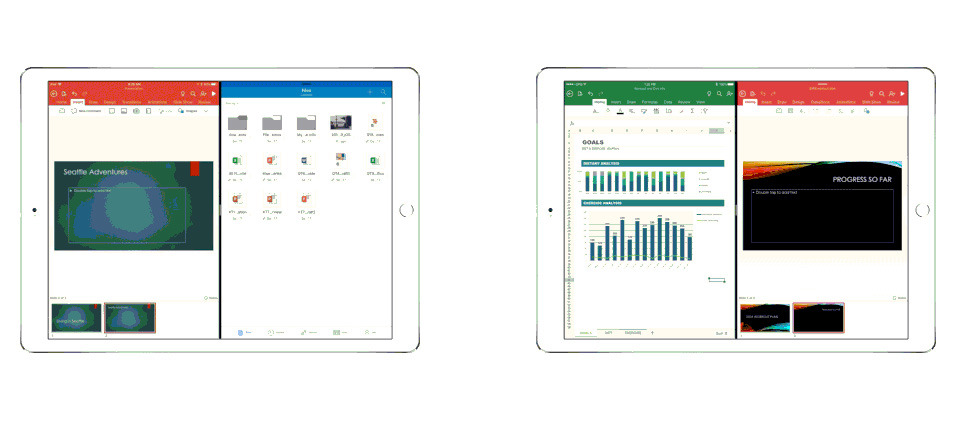 Microsoft on Tuesday released major updates to the iOS versions of Word, Excel, and PowerPoint, adding features like real-time collaboration, and drag-and-drop support on iPads with iOS 11 or later.
The new collaboration features mirror upgrades to Office 2016 for Mac made earlier this month. When editing, iOS users can check who else is working on a document, and see any changes sync within seconds — collaborative files must, however, be saved in OneDrive or SharePoint.
Drag-and-drop allows Office apps to exchange text, photos, graphs, and other objects, whether between each other or compatible external sources. This includes Microsoft's OneDrive.
Another important improvement is universal link support, meaning that shared files will open directly in an appropriate Office app, rather than forcing users to re-authenticate on the Web.
Accessibility enhancements include larger font options and tweaks to VoiceOver for better navigation.
Word, Excel, and PowerPoint are all free downloads, but require an Office 365 subscription for full feature access.