Superheroes, supervillains among 157 new emoji coming to iOS later this year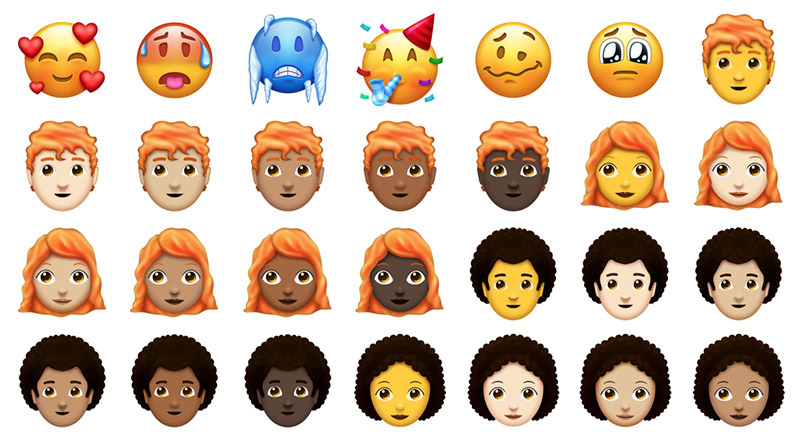 The Unicode Consortium on Wednesday revealed a finalized list of 157 emoji due to arrive as part of Unicode 11 standard, offering iOS users a glimpse at the new characters they will likely have access to later this year.
Detailed in a post to Unicode's official blog, the set of 157 emoji includes a variety of smiley faces, superhero and supervillain characters, animals, sports equipment, food and more.
New for 2018 are modifiers that allow vendors to give man and woman emoji various hair styles, from curly-haired to red-haired to bald. As usual, genders and a range of skin tones can be applied to standard characters, including the new superhero and supervillan glyphs. A new foot character added this year also supports skin tones.
Samples of all 157 emoji generated by Emojipedia, created in an Apple-like style, provide a good overview of what iOS and macOS device users can expect when the characters see integration later this year.
Beyond the batch of superhero and supervillain characters, other notable additions include a smiley face surrounded by hearts, a woozy face denoting intoxication, a smiley face with a party hat and confetti, a pleading face and "hot" and "cold" faces.
Lobster and microbe characters are among the more interesting animal emoji in Unicode 11, while useful food items include leafy greens, bagel and salt.
Chinese users receive special attention with the latest emoji batch, as the standard offers support for mooncakes often seen at Mid-Autumn festival gatherings, and red good luck money envelopes, or lai see.
The Unicode Consortium is bumping emoji version enumeration to match that of the current Unicode Standard, meaning the upcoming update will be called Emoji 11.0 instead of Emoji 6.0. Unicode's last emoji release was Emoji 5.0 in 2017.
As Unicode 11 is due for release in June, iOS users can expect to see implementation in "iOS 12." Apple typically integrates new emoji into late beta builds of iOS in August ahead of public release in September.