Apple diversifying supply of Face ID camera providers for 2018 iPhone line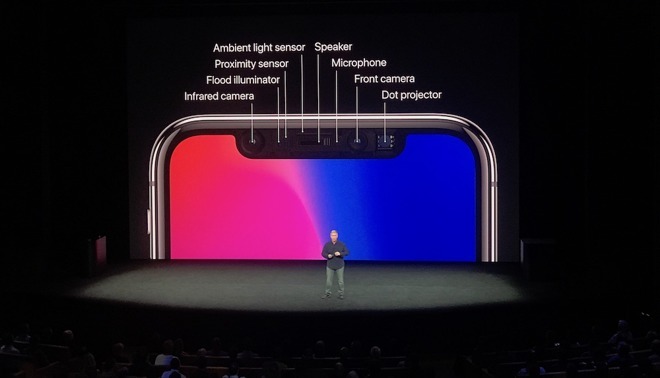 Reports from the supply chain suggest that Apple is widening its supplier lists for the 2018 iPhone lineup, with the new report also saying that LG Innotek will be the main vendor instead of Sharp.
Trade monitor ET News and The Korea Herald both claimed in reports on Thursday that Sharp didn't renew its deal with Apple for reasons unknown. As a result, LG Innotek will be the main vendor, as previously rumored, with "secondary Chinese suppliers" producing the remainder.
Thursday's report from The Korea Herald also claims that Apple is looking to equip three new iPhones in 2018 with Face ID. However, it is not clear from the report if it has its own sources suggesting that, or if it is parroting previous reports about the matter.
Also not clear is if the two reports on Thursday regarding LG Innotek being the supply lead for the TrueDepth camera system are independently sourced.
The rumor mill currently expects a 6.1-inch LCD iPhone expected to be introduced alongside a successor to the 5.8-inch iPhone X, as well as a new jumbo-sized 6.5-inch "iPhone X Plus" with edge-to-edge OLED display. At present, all three are expected to sport the TrueDepth camera system at the core of Face ID.