Apple possibly turning to LG Innotek for future iPhone, iPad TrueDepth camera components for Face ID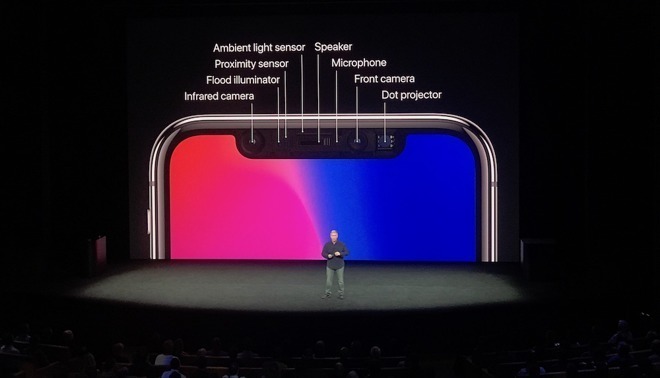 A series meetings between Apple and LG executives, plus regulatory filings by LG suggest that Apple is looking at a one-time payment to help LG build out 3D sensing component fabrication facilities, to avoid a shortage like it may have faced with the iPhone X.
LG's regulatory filings declare that it will invest 873.7 billion won ($821 million) to build additional facilities for its next-generation camera and emitter module business for mobile implementations. How it would fund the initiative wasn't made clear, however.
An account published by The Investor on Tuesday believes that Apple CEO Tim Cook's meetings with LG Innotek CEO Park Jong-seok in November led to an Apple investment in the fabrication facilities. Allegedly, Apple's payment is up-front, with its exact investment unknown.
If accurate, the LG investment isn't the first that Apple will make in the technology. In December, Apple declared that it was granting Finisar $390 million out of the Advanced Manufacturing Fund to "support innovation and job creationby American manufacturers." The company is a producer of vertical-cavity surface emitting lasers, a key component in the TrueDepth camera system.
Rumors suggest that new iPad Pro models due in 2018 will feature a beefed up version of the A11 Bionic chip found in the iPhone 8 and iPhone X lineups, adding two more processing cores into the mix. In addition to that, the TrueDepth camera system at the heart of the Face ID system is expected to be included as well.