Apple offers $19.99 bundles, discounts Oscar winners in iTunes Store ahead of the 90th Academy Awards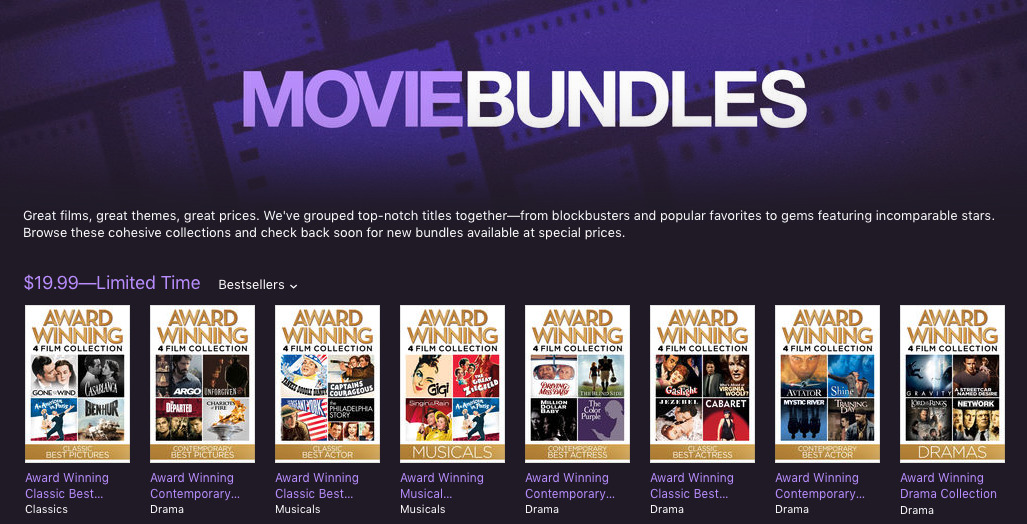 AppleInsider is supported by its audience and may earn commission as an Amazon Associate and affiliate partner on qualifying purchases. These affiliate partnerships do not influence our editorial content.
In preparation for the 90th Academy Awards in March, Apple has updated the iTunes Store with a variety of discounts for films that have previously won an Oscar, including $19.99 movie bundles based on the categories they triumphed within, as well as numerous others available to buy for less than $10 each.
The main "Award Winning" collections provide four classic movies for $19.99, with each themed on a specific category. Eight bundles are offered, with classic and contemporary collections for Best Picture, Best Actor, and Best Actress accompanied by separate bundles for Dramas and Musicals.
The iTunes Store is also listing previous winners from two writing-related categories in its movie store, with all items on the lists priced below $10 individually.
All of the movies on the two lists and the four-film bundles are offered in HD with standard definition versions also available. In many cases for the singular film offers, there are options to rent the film at a lower cost instead of buying it outright.
Apple has also created a page listing films nominated for Academy Awards, which will be handed out on March 4 during a live broadcast on ABC. The nominees page includes links to buy and pre-order films, as well as music nominated for the Best Original Song category, with top contenders including horror "Get Out," Denzel Washington's "Roman J. Israel, Esq.," and Pixar's "Coco."
Award Winning Collections (4 Films) for $19.99
Under $10 - Adapted Screenplay Oscar Winners
Under $10 - Best Original Screenplay Oscar Winners
Free Apple TV 4K with 4 months of DirecTV Now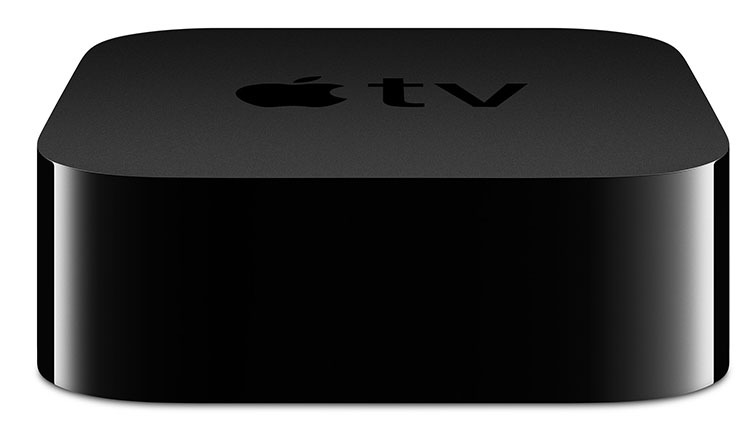 Need an Apple TV 4K to complete your home theater setup? New DirecTV Now subscribers can snap up a free Apple TV 4K when you prepay for four months of the service. Perfect for staying in and watching the movies listed above, the Apple TV 4K is valued at $179, a $40 discount when opting for DirecTV Now's base plan for $35 per month.