Sonos greets Apple HomePod's arrival with joking Spotify playlist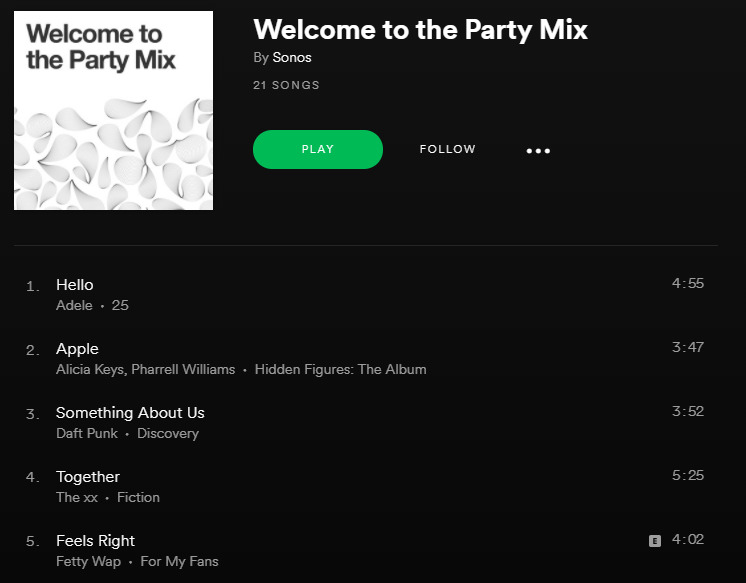 Sonos on Friday shared a special Spotify playlist on Twitter, taking a friendly jab at the Apple HomePod, its new competition in the Wi-Fi speaker market.
"Good luck with your HomePod launch Apple. We made you a playlist," the company wrote in its post. The playlist, in turn, spells out a more elaborate message using songs by artists like Adele, Daft Punk, and The xx.
"Hello Apple, something about us together feels right, even though you're crazy for this HomePod," the song titles join together to say. "Remember, two is better than one. Just playing. It's a party — everybody's coming to my house, even you. Come as you are fruit machine. No matter what you're told, we're going to be friends over everything."
Although the message is joking, it may also be a subtle jab, as the HomePod lacks native Spotify support. While AirPlay is an option, Siri music commands are limited to iTunes and Apple Music.
The HomePod officially went on sale Friday, priced at $349. Early reviews have lauded its sound, but criticized its functionality versus smartspeakers from Amazon and Google.