Alto's Odyssey coming to iPhone, iPad, Apple TV on Feb. 22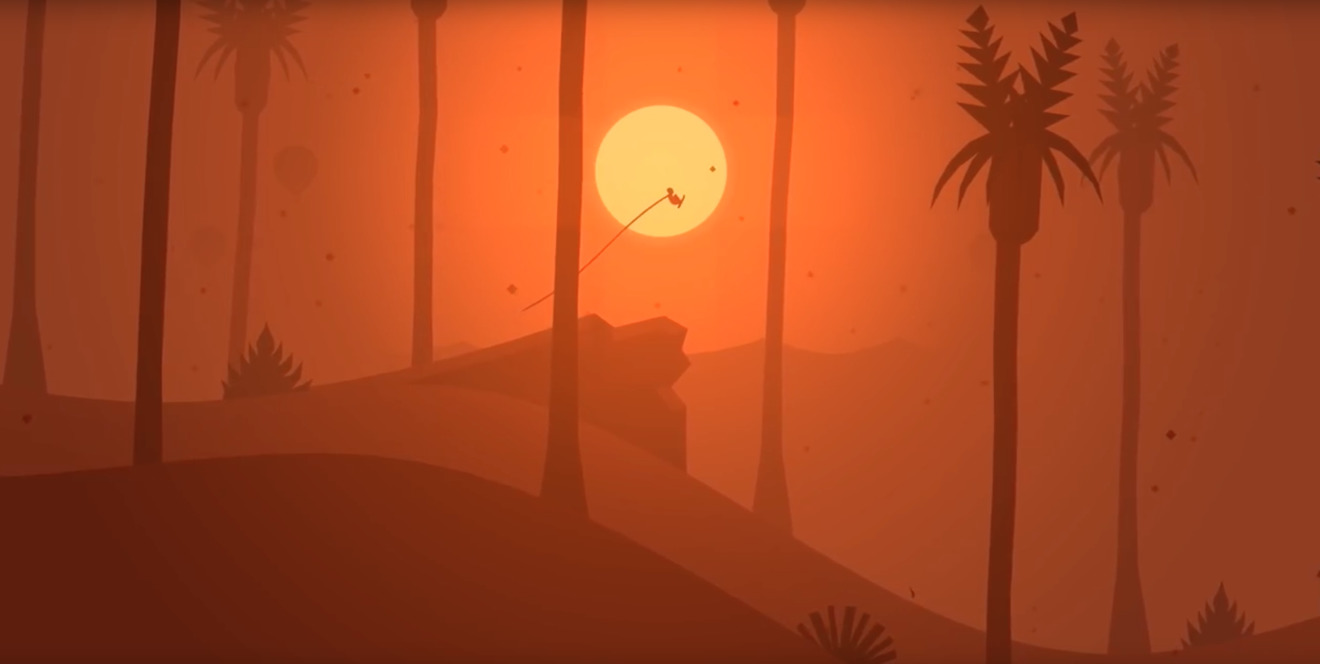 The follow-up to "Alto's Adventure," snowboarding endless-runner "Alto's Odyssey" now has a release date, with the new title expected on Feb. 22.
A new game mechanic beyond snowboarding and jumping found in the original title is wall riding. As users approach a wall in the background, the player will be able to tap and hold to ride the wall, and let go to jump off. The addition will allow players to hit new heights and encounter difficult-to-reach locations.
The teaser video shows other features, like running water, hot air balloons that you can ricochet off of, eagles that appear to be accompanying Alto, and other new environmental hazards.
The upcoming title from Team Alto is a collaboration between Toronto-based independent game studio Snowman, and U.K. artist Harry Nesbitt. In a previous discussion about the title, Snowman lead producer Ely Cymet said that they were looking to make the game feel like hand-animation.
As with the predecessor, "Alto's Odyssey" is compatible with the iPhone, iPad, and Apple TV. It will retail for $5, and is currently available for pre-order.