Flipboard CEO knocks Apple News for closed ecosystem, says product is 'living in the past'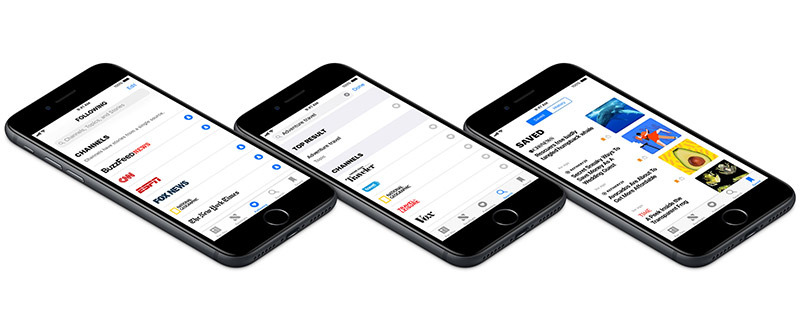 Flipboard CEO Mike McCue had a few choice words for segment competitor Apple News, describing Apple's news service as "living in the past" because it does not curate media, offers no social sharing integrations and lacks other features that would set it apart in the crowded space.
Speaking at the Code Media event on Tuesday, McCue addressed the immense pressure of competing against tech giant Apple.
"When you're an entrepreneur and you're competing with Apple, that's a pretty big deal" McCue said, adding Apple is "a partner and a competitor at the same time."
Flipboard launched eight years ago as an iOS app designed to aggregate and present internet content in a format readable on mobile devices. In the intervening years, the product has added curation, sharing and other features to stay ahead of the competition.
Apple News launched alongside iOS 9 in 2015 as a standalone Apple service that comes built-in on all iOS devices. The product features its own formatting and advertising system, both of which have been criticized for cloistering publishers and potentially stunting adoption. This walled garden approach might be a hassle for some, but it does allow for an extremely polished presentation that reaches tens of millions of installed users.
McCue took the opportunity to point out what he views as Apple News' flaws, while touting those same features in his own app.
"Apple News as a product is living in the past," McCue said. He added that the service lacks social sharing capabilities, said there's "no curation happening — it's algorithmic," and pilloried the product as "another format that publishers have to adopt."
"We're not trying to create a closed ecosystem...and that's a big deal for publishers," McCue said.
According to the latest statistics, Apple News has gained at least 70 million monthly users in about two and a half years. Flipboard still leads, however, with 100 million readers per month.
AppleInsider has affiliate partnerships and may earn commission on products purchased through affiliate links. These partnerships do not influence our editorial content.