How to play anything on your HomePod, including vinyl records, with Airfoil and a Mac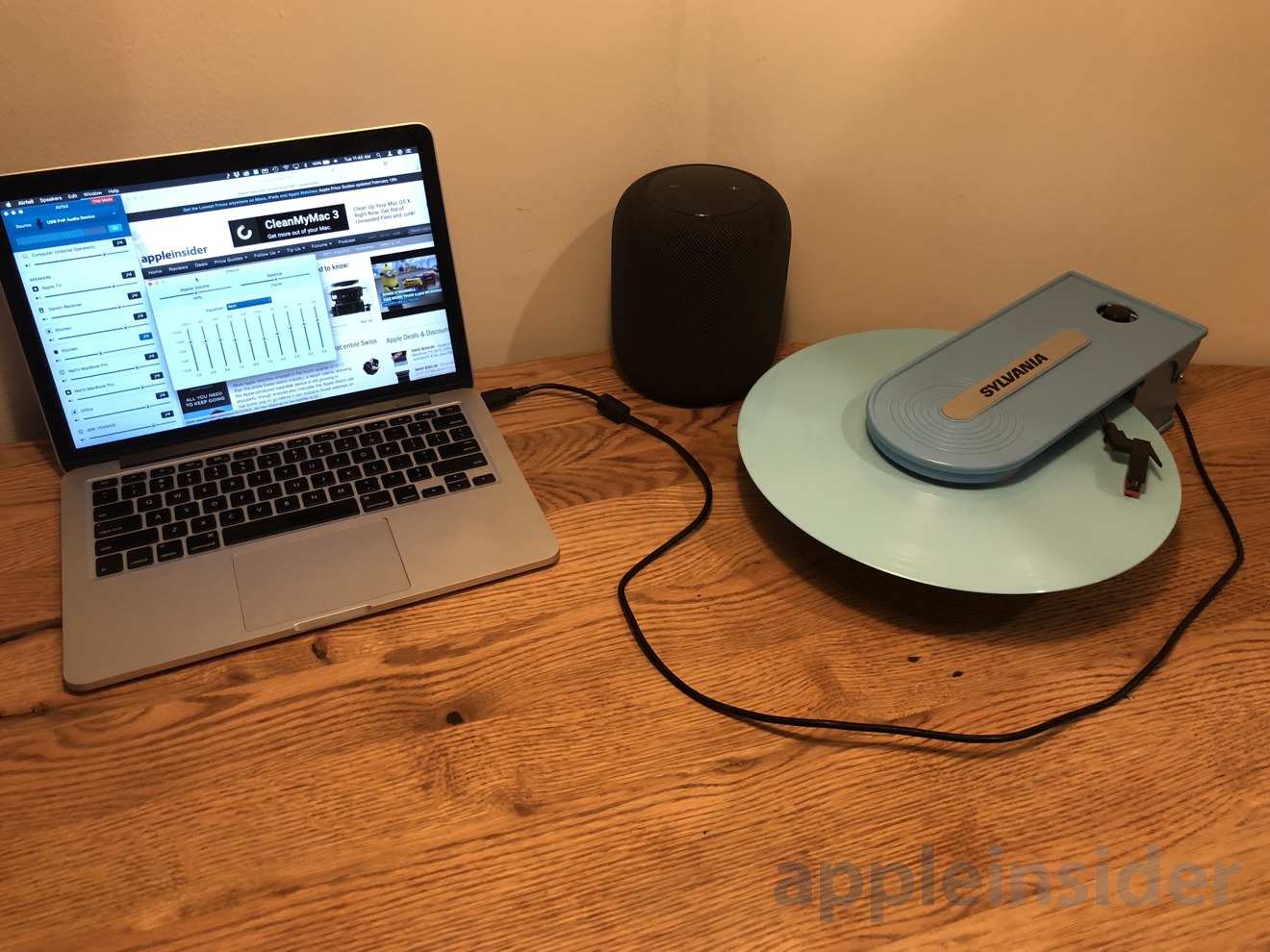 Apple's HomePod may be limited in connectivity, but thanks to its support for the legacy AirPlay standard, it's possible to connect basically anything you want to it over Wi-Fi. One of the best ways to do this is with the Airfoil app, available from longtime Mac developer Rogue Amoeba.
Airfoil actually encompasses a whole suit of cross-platform products that allow users to take existing hardware and expand their AirPlay accessory lineup. But the key to it all is the desktop Airfoil app, which is available for Mac as well as Windows.
Airfoil allows users to take audio from their computer and broadcast it anywhere on the network via the AirPlay protocol. And because the HomePod supports AirPlay, Airfoil can transmit system audio to Apple's new standalone speaker.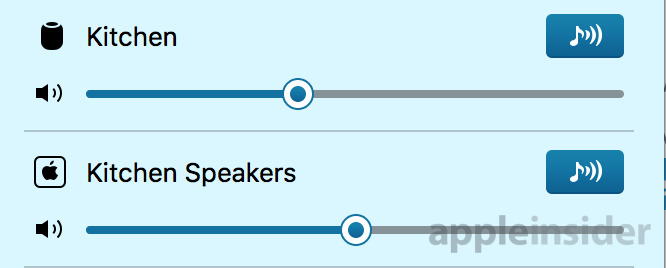 This is noteworthy because HomePod lacks traditional Bluetooth support, meaning the number and types of devices that can transmit music and audio to it are limited. But with a computer and AirPlay in the mix, those walls start to come down.
For example, in our test, we plugged an inexpensive USB-connected Sylvania turntable into our Mac, which recognizes it as a USB plug-and-play audio device. From there it was just a matter of selecting the proper source audio, and then selecting the HomePod as our AirPlay output.

We found that the analog-to-digital audio conversion with this inexpensive record player was a little flat, but thankfully Airfoil also includes custom equalizer settings that can enhance the sound. After selecting the "Rock" EQ preset, the album became much more rich and deep, sounding akin to how it does on traditional speakers with analog audio out.
Airfoil, of course, can do much more than transmit vinyl to the HomePod, and can be used to hijack any audio source from a Mac to use over AirPlay. This means that if you can get audio into your Mac and convert it to diigtal, you could in theory stream anything to your HomePod — cassettes, 8-tracks, an electric guitar or MIDI instrument, whatever you please.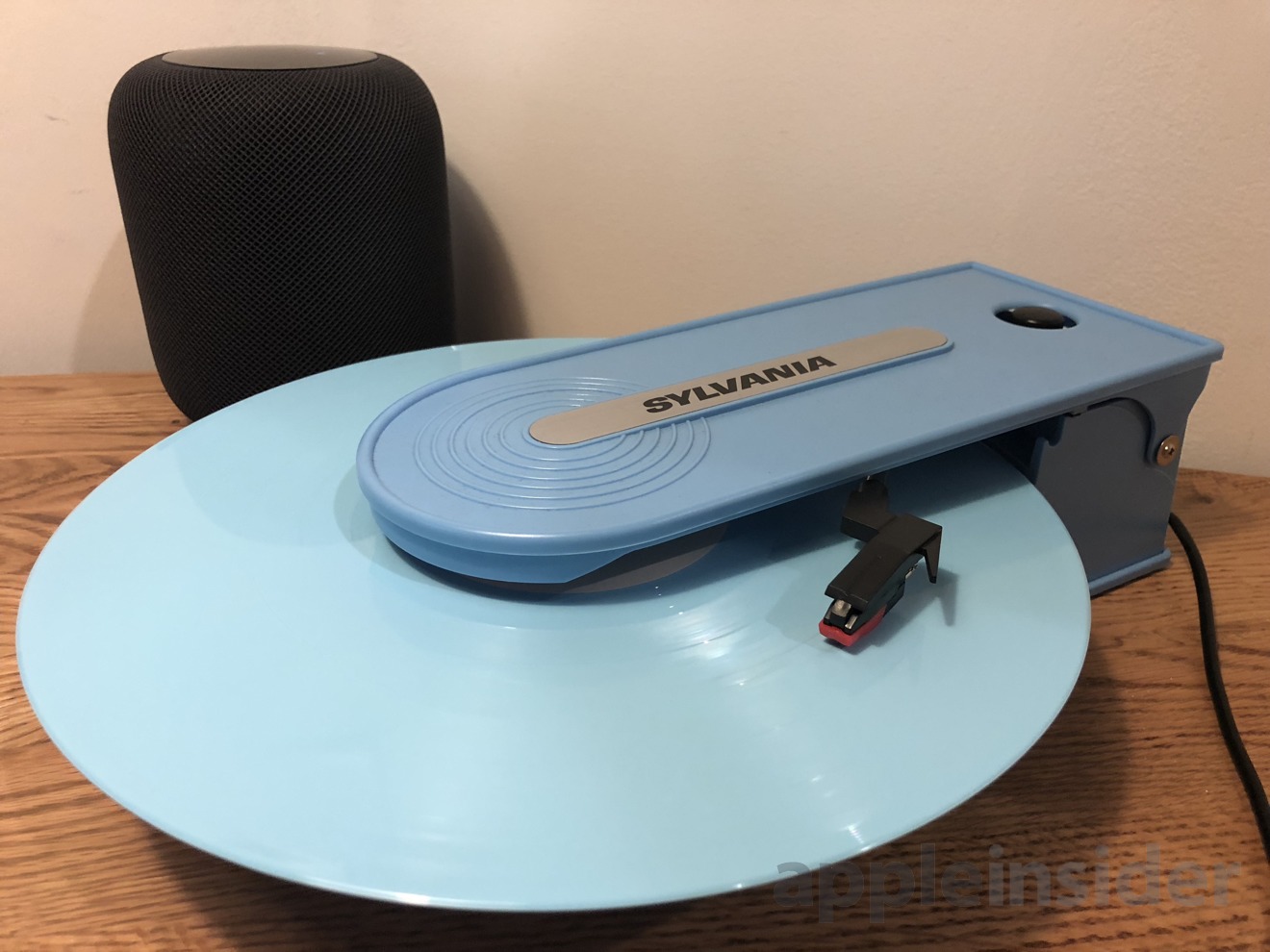 To sweeten the pot, Airfoil even allows output to multiple AirPlay speakers at once. That means if you own two HomePods, or a HomePod in combination with other AirPlay speakers, you can stream music to them simultaneously — even before AirPlay 2 launches. With Airfoil, you can output audio to your HomePod and Apple TV home theater system at the same time, truly filling your home with sound.
It should be noted that Apple's iTunes also allows streaming to multiple AirPlay devices, including HomePods.
Finally, Siri functions such as adjusting the volume or controlling HomeKit accessories work fine when streaming music over AirPlay, though obviously you won't be able to play or pause your analog record player by voice.
Airfoil is a free download that comes with a free trial. The full application can be unlocked with a $29 purchase.