Apple News generates little income for smaller publishers, curators take pitches from publishers on dedicated Slack channel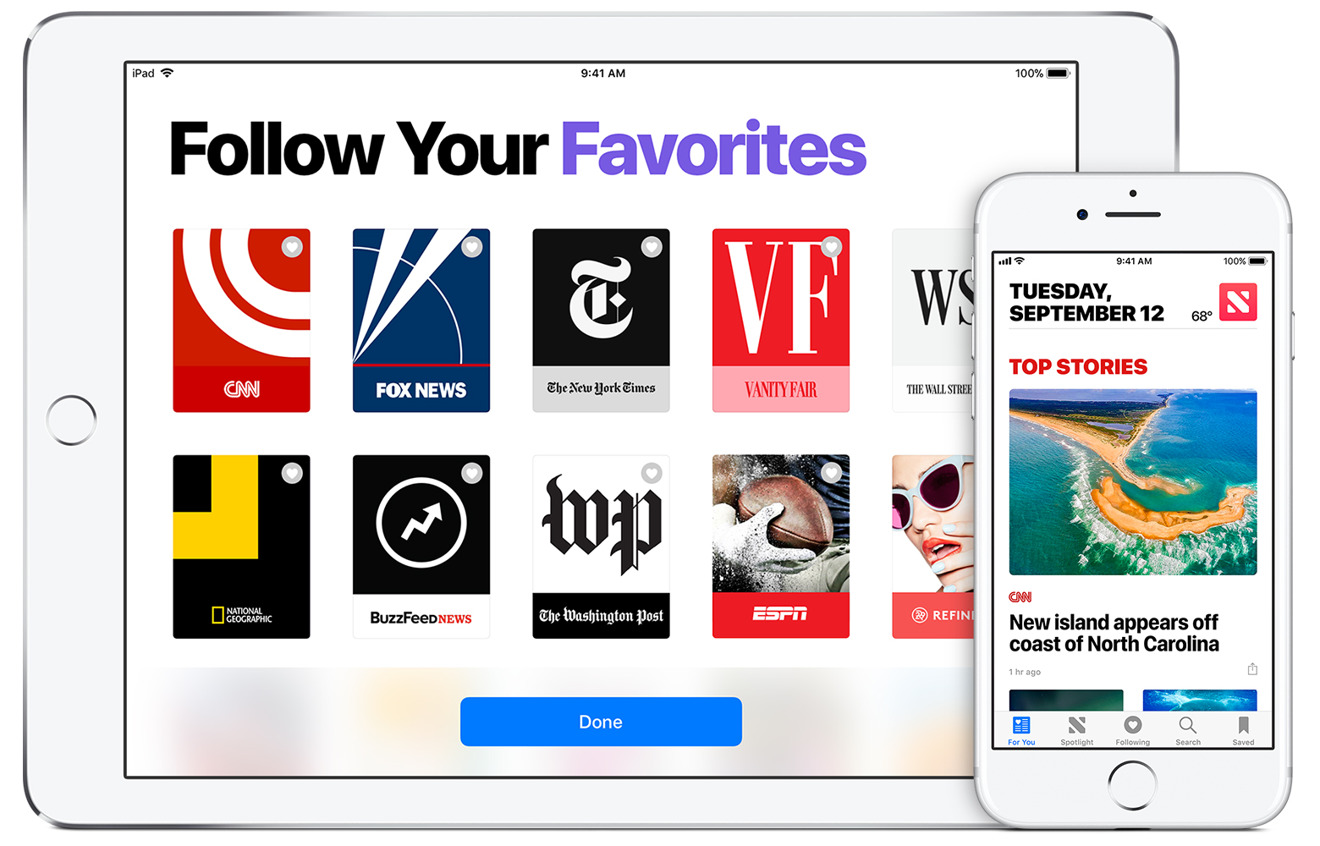 Apple's editorial team reportedly takes pitches from large reporting venues on a private Slack channel, and a team of about a dozen staffers decide if the story lives or dies on Apple News, and as a result, what makes money from being spotlighted on the service.
According to a new report on The Information published on Wednesday, Apple's editorial team sift through what some hand-selected venues have published, and what they'd like featured at Apple News. While an improvement over the previous lack of curation, the approach has caused some dissention amongst media publishers.
Publishers say that there is not a consistent, predictable stream of readers through the service. Instead, major traffic is driven by Apple's selection of "Spotlight" or "Top Stories" with little attention given to non-breaking news.
The entire effort is reportedly led by Apple executive Roger Rosner, reporting directly to Senior Vice President of Internet Software and Services Eddy Cue. The team on Slack accepting pitches is likely led by one-time New York Magazine editor and recent Apple hire Lauren Kern — and the team under her command is reportedly growing.
But, even if Apple's income from it is growing, revenue paths for small and medium-size publishers remain slim. Paywalled articles, like the one that The Information discussed Apple News in, are not allowed on Apple News. Advertising dollars are hard to come by, as Apple provides nearly no control over what advertisements are served, and as a result, there is no solid monetization path.
To fix some of these problems, reportedly, Apple has begun a "closed test" of Google's DoubleClick ad platform with about 20 publishers. But, should the venture not pan out, it may spell tough times ahead for Apple News.
"We're going to have to see some real revenue coming from it," said one unnamed publishing executive to The Information. "Or we'll have to make Facebook Instant Articles-esque decision."
As Facebook changed their algorithms and how it reimbursed publishers for content, Facebook Instant Articles have been mostly abandoned by publishers.
Apple News launched on Sept 16, 2015 with iOS 9, and was originally available only in the U.S. The News app works by drawing from Atom and RSS feeds, and can be submitted from any outlet that complies with Apple's formatting requirements.
Apple's News app is currently only available to users in the U.S., U.K. and Australia.