Ohio State University expands on Apple educational partnership with app for first-year students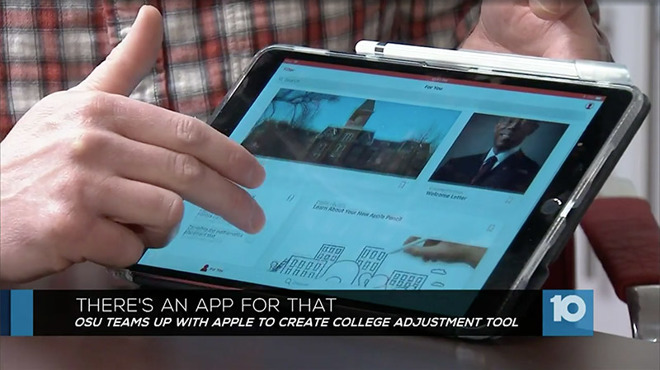 AppleInsider may earn an affiliate commission on purchases made through links on our site.
Taking advantage of an educational partnership with Apple, Ohio State University this year will launch an app developed by students for students designed to ease the sometimes jarring transition into college life.
Tentatively dubbed "My OSU," the app was created in part by four students who traveled to Apple's design lab, presumably in Cupertino, Calif., for assistance on the project, reports local CBS affiliate WBNS.
Scheduled to debut in May ahead of the fall semester, OSU's app runs on iPad and is designed to introduce new students to campus services, information and more.
"Ohio State is so big," said Cory Tressler, Director of Learning Programs at OSU. "We have so many resources. We offer so many programs, both academic and non-academic, through the Office of Student Life. We have six campuses. How can we make it feel a little bit smaller and get really relevant information to students a little faster?"
A brief demonstration aired as part of the report shows the app boasts a card style interface with modules including a welcome letter from school president Michael V. Drake, orientation information and what appears to be a customizable student checklist for on-campus activities.
A separate card, "Learn about your new Apple Pencil," reveals potential integration with OSU's existing partnership with Apple that will see the school introduce a Digital Flagship University this fall. As part of the program, designed to teach critical software development skills and create opportunities for the "app economy," students will receive iPads and specialized learning software complete with Apple's coding curriculum.
Ohio State will further manage an iOS design laboratory on its Columbus campus to serve faculty, staff, students and members of the community interested in developing apps using Apple's Swift programming language.