'Sticky' iPhone caused Warren Buffett's Berkshire Hathaway to buy more AAPL than anything else in 2017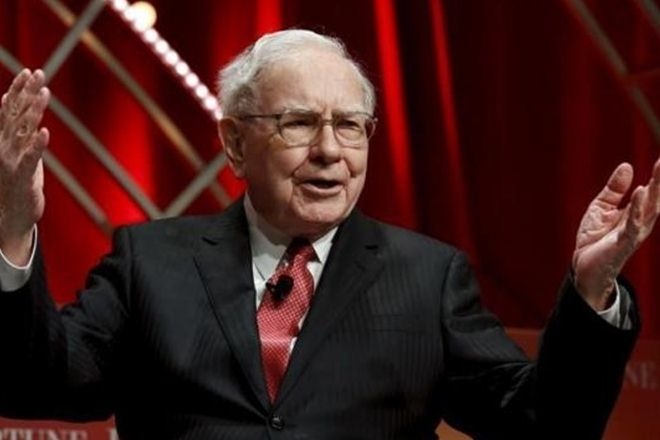 The "Oracle of Omaha" Warren Buffett continues his recent run of buying massive amounts of Apple stock, with Berkshire Hathaway having only one stock with more value in total.
Berkshire Hathaway's Warren Buffett appeared on CNBC's "Squawk Box" on Monday morning, and finally caved to the host's questions on what was the best stock to buy.
"If you look at our holdings, you would assume that we like them in the order in which they rank by dollar value of holdings," Buffett said "But, if you look at them in terms of recent purchases over the last year we've bought more Apple than anything else."
Apple is still not the company's largest holding. Wells Fargo slightly edges out Apple, with the firm holding $29.3 billion in the bank's stock. Apple is second with $28.2 billion. There are no other tech companies in Berkshire Hathaway's top 15 holdings by value.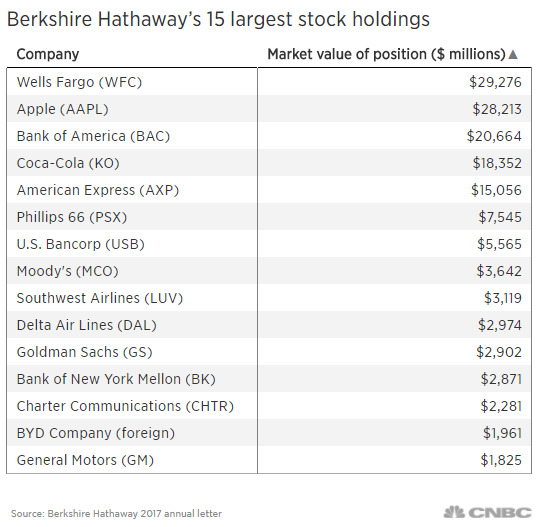 "Apple has an extraordinary consumer franchise," said Buffett. "I see how strong that ecosystem is, to an extraordinary degree. You are very, very, very locked in, at least psychologically and mentally, to the product you are using. [iPhone] is a very sticky product."
Earlier in February, a Securities and Exchange Commission filing by Berkshire Hathaway declared that the firm had raised its stake in Apple by 23.3 percent to hit 165.3 million shares. At the same time, Berkshire Hathaway dumped 94.5 percent of its IBM holdings since October 2017.
Buffett has steadily increased his stake in Apple after first getting started with mass-buys in 2016 worth $1 billion. At the end of 2016, Berkshire's position moved up to 57.4 million shares worth $6.64 billion. That figure quickly jumped to 133 million shares worth $17 billion as of last February.