Consumer Reports pegs Apple's iPhone X & 8 Plus as having best smartphone cameras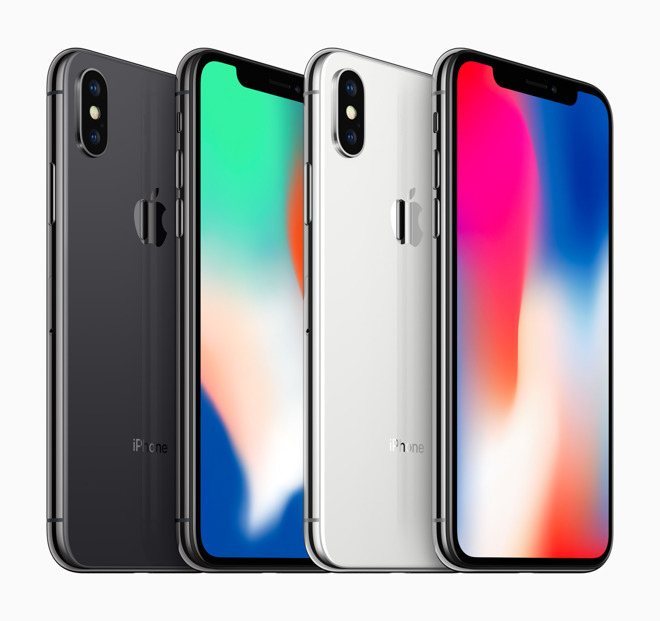 In a piece published this week, Consumer Reports rated the dual-lens iPhone X and iPhone 8 Plus as having the best smartphone cameras, with the single-lens iPhone 8 sitting just behind them.
The publication ranked 10 phones against each other in categories such as noise, color accuracy, and dynamic range. The best-performing non-Apple device was the Samsung Galaxy S8+.
Apple's iPhone 7, 6s Plus, and 7 Plus also charted, coming in fifth, sixth, and ninth, respectively. The only other phones in the top 10 were the regular Galaxy S8, the Galaxy Note 8, and the rugged Galaxy S8 Active.
Maintaining dominance in smartphone cameras has been a major strategic goal for Apple. The company regularly highlights camera technology in press events, and especially in marketing and advertising, the centerpiece being its "Shot on iPhone" campaign featuring photos and video.
The quality of mobile cameras is now high across flagship phones, which has made it harder for Apple to stand out. The company has bragged that the iPhone X, 8, and 8 Plus are tuned for augmented reality apps, the X in particular adopting a vertical lens arrangement for that reason.
Consumer Reports has sometimes taken controversial stances with Apple products. Most recently it argued that both the Sonos One and Google Home Max are better-sounding smartspeakers than the HomePod after less than a day of evaluation of Apple's offering, as opposed to declaring a winner after the publication's regular exhaustive testing procedure over weeks.
The publication has been testing the iPhone X since it first went on sale in November of 2017.