Apple explains iPhone battery throttling to Canadian parliament, says not planned obsolescence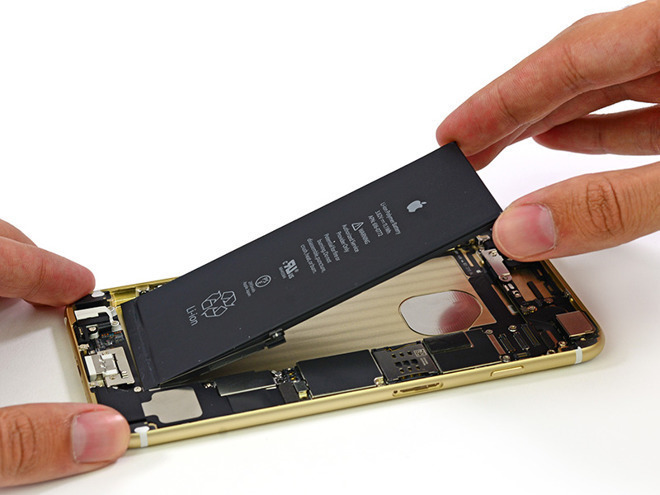 Apple appeared in front of the House of Commons of Canada on Thursday to explain its handling of iPhone battery issues through a software update that in some cases throttles CPU performance, maintaining the feature is designed to benefit customers, not push them to upgrade to new hardware.
In a prepared statement delivered to the committee on industry, science and technology, and seen by AppleInsider, Apple Canada Manager of Legal and Government Affairs Jacqueline Famulak addressed concerns surrounding the company's iOS 10.2.1 update, which rolled out in 2016. Along with other bug fixes, the firmware incorporated a feature that temporarily slows down iPhones with depleted battery cells in a bid to keep those units functional for a longer period of time.
"We do not want our customers to experience interruptions in the use of their iPhones, whether that is making an emergency phone call, taking a picture, sharing a post, or watching the final minutes of a movie," Famulak said. "To address the issue of unexpected shutdowns, we developed software that dynamically manages power usage when, and only when, an iPhone is facing the risk of an unexpected shutdown."
According to Apple, the 2016 update was designed to minimize or negate unexpected shutdowns afflicting iPhone 6, iPhone 6s and iPhone SE models, particularly those with chemically depleted batteries.
As explained in a December statement, and repeated today by Famulak, mobile devices like iPhone rely on lithium-ion batteries to power CPU functions. Like any battery technology, Li-ion cells are not infallible, and their ability to hold a charge decreases over time due to a number of factors including chemical depletion.
To mitigate negative effects from aging iPhone batteries, specifically unwanted shutdowns, Apple implemented a battery management feature in iOS 10.2.1 designed to "smooth out the instantaneous peaks only when needed to prevent the device from unexpectedly shutting down during these conditions." Building on the firmware's success, similar features were extended to more recent iPhone models in subsequent iOS software releases.
A Reddit user late last year sparked controversy when they discovered the CPU throttling function. Subsequent claims that iOS intentionally slows down older iPhones with degraded batteries dredged up speculation that Apple participates in planned obsolescence, or the strategy of engineering hardware to intentionally fail in a bid to drive new unit sales.
Apple for its part maintains the feature was installed to protect its customers, not as a gambit to generate further profit.
"The sole purpose of the software update in this case was to help customers to continue to use older iPhones with aging batteries without shutdowns - not to drive them to buy newer devices," Famulak said in today's statement.
Famulak went on to say Apple informed iPhone users of the battery management component in release notes issued alongside iOS 10.2.1. Specifically, the company said the software "improves power management during peak workloads to avoid unexpected shutdowns on iPhone."
However, the missive did not detail how the problem was being addressed. In particular, Apple's release notes fail to mention performance throttling procedures, and it is for this lack of communication that the company now faces government and public scrutiny.
Facing an outcry from consumers, an ever-growing list of class-action lawsuits and probes by governmental bodies, Apple ultimately apologized to iPhone owners in December.
"We take our customer concerns seriously and have taken a number of steps to address them," Famulak said, noting Apple has been offering cheaper out-of-warranty iPhone battery replacements, down to $29 from $79, since December. The company also provides information and tips about iPhone batteries on its official website, she said.
Additionally, Apple will allow users to monitor battery integrity and manually disable CPU throttling in iOS 11.3. Beta versions of the software have been circulating for weeks, though testers got their first look at the new system oversight feature earlier this month.