Fourth iOS 11.3 beta reverts 'Books' app name back to iBooks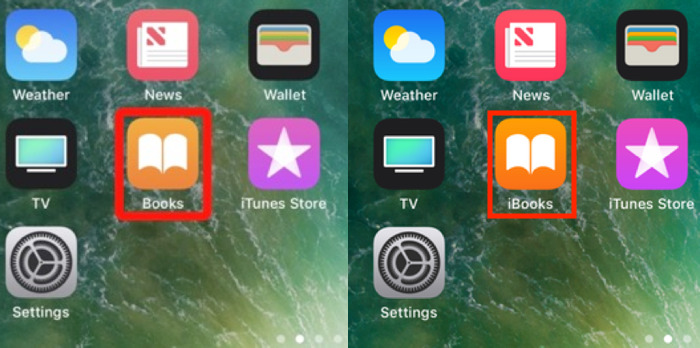 Apple has changed the name of 'Books' in the fourth beta release of iOS 11.3, reverting the name of the iPhone and iPad e-reader app back to its former identity of iBooks after just over a month.
Part of Monday's beta release, the name change from "Books" back to iBooks is the only alteration made to the app. Opening the app shows no major updates to it, aside from the reversion of the name to what it is known by in the full public release of iOS.
Apple initially changed the name of the app on January 24, as part of the first iOS 11.3 beta provided to developers, followed the next day by the public beta. At the time, the only change made to the app was its name.
The temporary name change is an indication that Apple is continuing its trend of transitioning its products and services away from its iconic "i" naming scheme. In a similar vein to streaming service Apple Music's name and appearance as Music for the iOS app icon, the brief use of "Books" indicates Apple will be referring to the app and associated storefront as "Apple Books" at some point in the future.
The removal of the "i" prefix also mirrors the way Apple shifted the naming scheme of its notebook line from iBook to MacBook, though it still prevalent across the entire iOS device line as well as in the name of the iMac. The Apple Watch, which effectively follows the modernized non-"iProduct" naming convention, carried the unofficial monicker of "iWatch" in rumors and reports ahead of its unveiling.
Aside from the name change, the iBooks app is rumored to be undergoing a redesign that could launch in the coming months, one that would bring the app in line with the App Store's refurbishment in 2017. Reports have suggested there to be a simpler design for the app, along with a "Reading Now" section, and a tab for audiobooks.
It is unknown if Apple will officially rebrand iBooks to "Books" at the time of the iOS 11.3 release or keep the old name until the rumored refresh ships.