Apple slapped with patent suit over Siri's natural language abilities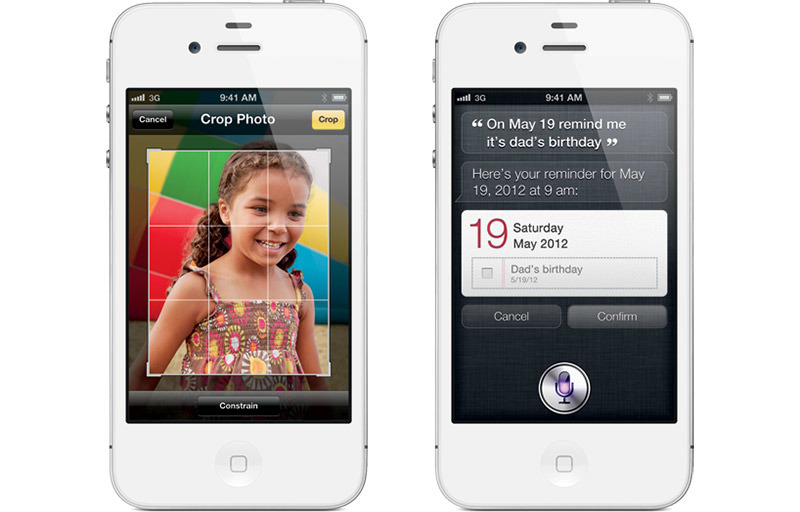 Non-practicing entity Portal Communications on Thursday filed suit against Apple for alleged infringement of three patents related to natural language voice and audio query systems, technology similar to that of the company's Siri virtual assistant.
In its filing with the patent holder friendly Eastern Texas District Court, Portal leverages three related patents invented by Dave Bernard, CEO of technology solutions firm The Intellection Group. U.S. Patent Nos. 7,376,645, 7,873,654 and 8,150,872, all titled "Multimodal natural language query system and architecture for processing voice and proximity-based queries," were transferred from The Intellection Group, Inc. to Portal Communications in January.
Each patent deals with methods of parsing user queries from natural language patterns into machine decipherable commands, whether they be voice or text. The IP details methods of further processing requests using GPS location data, or other proximity information, to provide a context and environment for narrowing down a response.
As a continuation of the '645 patent, the '654 IP tacks on server-related features like speech conversion modules. The '872 patent, itself a continuation-in-part of both preceding patents, adds an accuracy algorithm for ranking responses of a database lookup.
Portal alleges Siri infringes on each of the patents-in-suit, as the voice assistant is capable of understanding, or makes an attempt to understand, natural language queries. Apple's virtual assistant technology is implemented in part on device, as seen with features like "Hey Siri" and other onboard assets, though a bulk of Siri processing takes place on off-site servers.
Apple purchased Siri in 2010 when the software was available as a mobile assistant for iPhone. Initially based on Nuance voice recognition and natural language processing technology, Siri advertised its conversational attributes as one of the app's main draws.
Apple integrated Siri into its hardware lineup with iPhone 4S in 2011, some three years after the '645 patent was granted. Building on Siri's foundation, the company expanded the voice assistant's capabilities to cover device operations, and later installed the feature on other platforms including iPad, Mac, Apple Watch and, most recently, HomePod.
Siri in its most recent iteration is powered by Apple's in-house engines, which draw on artificial intelligence and deep neural networks to complete tasks.
Portal's complaint targets all iPhone and iPad models, a slew of Macs dating back to 2009, iPod touch, Apple Watch Series 3, the fourth-generation Apple TV, Apple TV 4K and HomePod.
Along with devices not compatible with Siri, including iPhones older than the 4S and iPads older than the third-generation model, the suit targets devices running iOS 3.1 or later, but does not specify what programs or technologies are in infringement. Siri debuted with iOS 5.
Portal's suit follows a similar complaint lodged last year by Word to Info, a one-man firm that began targeting major tech companies like Amazon, Google, Microsoft and Nuance over alleged infringement of natural language processing IP.
In its suit, Portal seeks damages for infringement with interest, a trebling of damages, court expenses and a preliminary or permanent injunction against products found to infringe on the patents-in-suit.