Wistron gains approval to build new factory for potential iPhone production expansion in India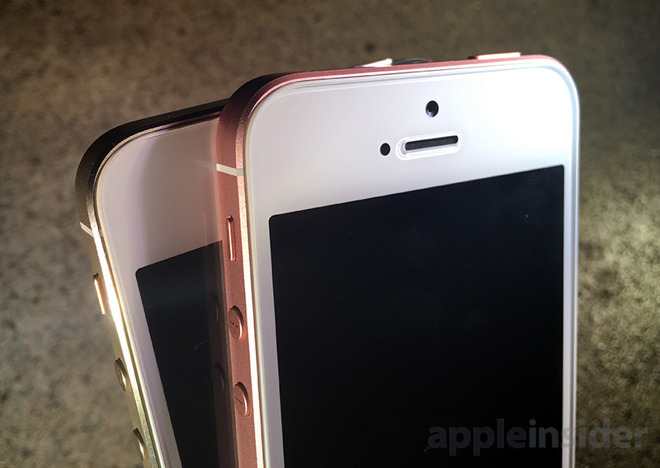 Apple production partner Wistron has successfully received approval to develop more land in India to fuel expansion for its manufacturing efforts, a move that could lead to the firm producing the iPhone 6s in the region in the future.
The Karnataka state government has given its approval for Wistron to build a new assembly factory on 43 acres of land, according to a government document provided to Reuters. Wistron will reportedly invest 6.8 billion rupees ($105 million) on the land and the facility, which will be used to produce smartphone as well as Internet of Things products and bio-tech devices.
The land allocation, located approximately 40 miles away from Bengaluru, is apparently lower than Wistron's request for between 50 and 100 acres. A senior government official advised to the report it was "not immediately able to provide all the land" when the talks with Wistron commenced, but the state had assured the company it was able to meet its requirements.
As part of the proposal, Wistron apparently told the government the new plant will create around 6,000 jobs.
It is likely the facility will be used in part for the production of Apple devices, increasing on its existing work making local versions of the iPhone SE, but it is rumored this could include the iPhone 6s as well. While it is likely the iPhone 6s won't be actively manufactured by the time the factory is up and running, Apple's relaunch of sales of the device in select developing markets suggests the older hardware may still have some life left as a low-cost large-format iPhone in the country.
Assembly of the iPhone SE at the Karnataka Wistron facility began in mid-May of 2017. Officials in the Indian government hope the price for the iPhone SE will be cut in time by as much as $100 compared to the current local price, though Apple is likely to try and avoid too much of a reduction in order to preserve its margins.
The first iPhone SE models built in India by Wistron went on sale in various cities around India in June. The devices are marked "Designed by Apple in California, Assembled in India."
As far as sales channels are concerned, Apple is considering flagship stores in New Delhi, Bangalore, and Mumbai — all three locations where most of India consumers wealth is centered. This is in addition to the Apple Authorized Reseller expansion that Apple was said to be examining in March 2017.
In response to a question during November's Apple earnings conference call, Apple CEO Tim Cook said that there was "great momentum" in India, but Apple was still "gaining understanding" of the market.
Earlier in January, the India government modified its taxation and sourcing laws that allow "single-brand retailers" that are foreign owned to temporarily meet a 30 percent sourcing requirement by buying goods made in India and selling them in other countries. The waiver is for five years, at which point, the company would be required to source 30 percent of its goods sold in retail stores from within the country.