Apple's Siri history was plagued by infighting, mistakes and developer alienation, report says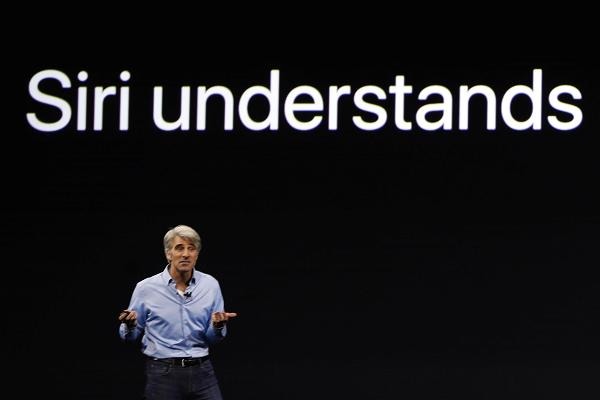 With dissatisfaction with Siri threatening to hurt various product lines now, several former employees on the Siri team have spoken out about blunders that took place during the rolling out of the technology back in 2011, as well as infighting and turf battles afterward.
According to a piece published Wednesday on technology site The Information, the company rushed Siri's technological development, leading to problems still being felt today. The account cited a dozen former Apple employees, all speaking anonymously as to avoid breaching confidentiality agreements.
Multiple sources told The Information that Apple "rushed Siri into the iPhone 4s before the technology was fully baked," leading to debates about "whether to continue patching up a flawed build or to rip it up and start from scratch."
Also alleged is that the Siri team leadership has been a revolving door, without any strong vision backing the product, and that the product's significant ambitions have been scaled down over time. Apple CEO Steve Jobs was cited as a reason for the confusion, as he spawned champions within the company that continued to advocate for the technology being done his way, even after the executive passed away the day after Siri was unveiled in October 2011.
The piece also reveals that a major breakdown of the software took place shortly after its launch. Further infighting led the technology's co-founders to leave Apple in the first couple of years of the product. Some of them founded a rival company, Viv Labs, but were later banned from Apple's campus, once brass realized they were continuing to visit Cupertino to play basketball with their former colleagues.
While Siri, due to the iPhone's ubiquity, is likely used by more users than Amazon's Alexa or Google Assistant, it has failed to capitalize on developer innovation in the way that Alexa has. Many of the original Siri team had hoped Siri would lead to "an App Store for AI," but that never quite shook out that way. SiriKit was ultimately unveiled in 2016, even as Amazon eventually drew much greater developer interest.
Fallout from the infighting and confusion persists. As AppleInsider and other publications noted in HomePod reviews earlier this year, Siri functionality is "lacking" in the device, compared with Alexa and other competitors.