Google's AI-powered Google Lens rolls out on iOS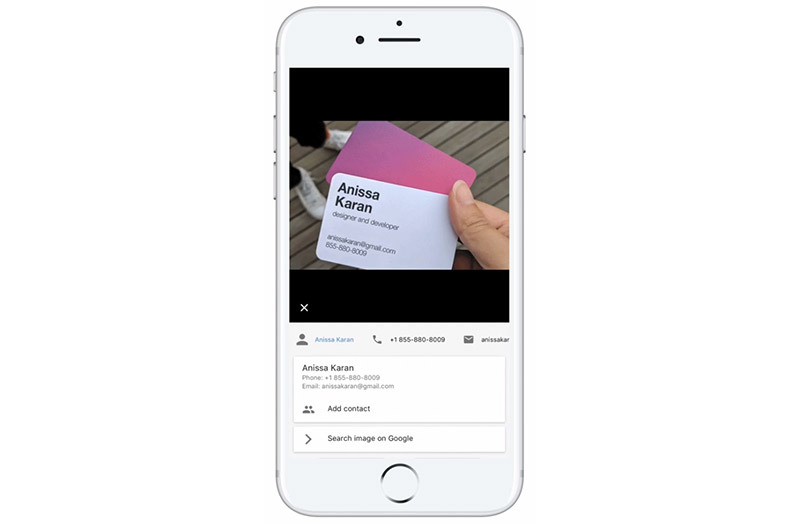 Google in a tweet on Thursday said its Google Lens visual search feature will roll out to iOS devices over the coming week as part of update to the company's Google Photos app.
Announced in a post to the official Google Photos Twitter account, Lens started rolling out to iOS users today in the app's latest version 3.15. The release is available for some users now and will be accessible to all comers within a week, Google said.
Building on artificial intelligence and computer vision technology developed in part for Google Goggles, Lens is a visual search tool that integrates Google Assistant assets to recognize objects in live and previously captured images.
Shown off at Mobile World Congress earlier this month, Lens can distinguish flower types, parse text from business cards, pull up restaurant reviews, create calendar entries and more.
For example, pointing a smartphone camera at a historical monument will trigger Assistant to retrieve details on the site, which appear in an onscreen overlay. Alternatively, aiming Lens at a business card or photograph can trigger a procedure that allows users to create a new phonebook contact.
Subsequent twitter posts today offer tips on how to best take advantage of Lens. Users can learn more about landmarks by tapping on the Lens icon, for example, or copy and take action on text seen in a photo. Text prompts can be used to navigate to websites, get directions, add events to a calendar, call phone numbers and more. Google also presents the option of pointing Lens at a book cover to find online reviews and synopses.
Initially available on Pixel devices, the feature made its way to Android devices through Google Assistant in the Google Photos app last week. At the time, Google said iOS support would be coming soon, but failed to detail a specific launch timeline.
Apple does not currently market visual search functionality in Siri, though the Photos app does boast image recognition features capable of distinguishing people, objects and locations. The iPhone maker also introduced image recognition capabilities into ARKit 1.5, allowing developers to build out features like interactive movie posters and book covers.