Tesla begins taking Apple Pay for Model 3 reservations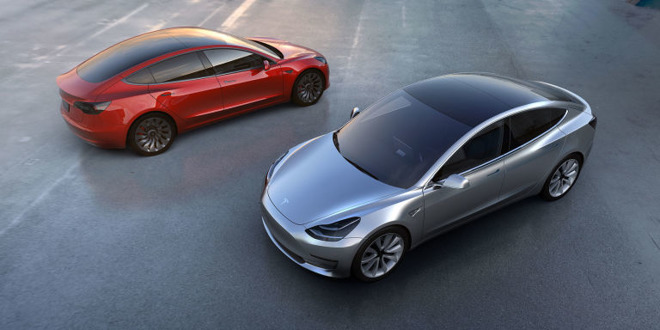 AppleInsider may earn an affiliate commission on purchases made through links on our site.
Tesla has started accepting Apple Pay for the $1,000 deposit on the Model 3 — the automaker's first EV aimed at the mass market, already in a huge production backlog because of demand and slow production.
The option should appear when browsing Tesla's website via Safari, whether on a Mac, iPhone, or iPad. Previously the company only accepted credit cards, or PayPal, which was co-founded by Tesla CEO Elon Musk.
The change is unlikely to generate much money for Apple — which claims a fraction of a percent from each Apple Pay transaction — but might smooth the way for people considering a Model 3.
The deposit is refundable, perhaps an important point given the fact that Tesla is running well behind on production quotas. People reserving one today may have to wait as long as 12 to 18 months, especially since some configurations still aren't on sale.
Apple and Tesla have had a rough relationship, characterized by a poaching war for each other's talent. The former is developing a self-driving car platform, and presumably wants to take advantage of Tesla's lead in the field.