Jimmy Iovine to step down as Apple Music chief in August, take on consulting role, report says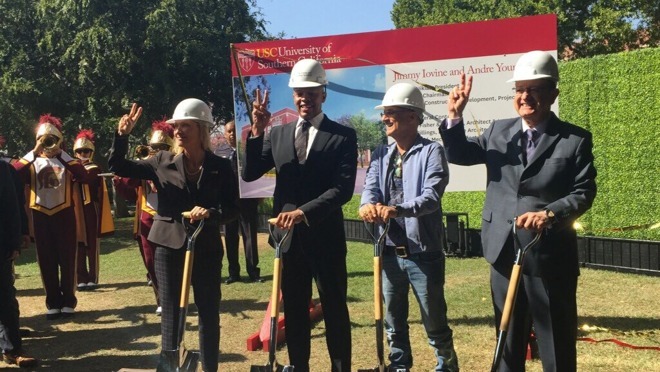 The music industry luminary, part of Apple since the Beats purchase in 2014, plans to give up day-to-day involvement but will stay with the company.
Jimmy Iovine, who turned 65 earlier this month, will reportedly give up his day-to-day involvement later in 2018 and step into a consulting role, The Wall Street Journal reported Wednesday, citing "people familiar with his plans." Iovine is motivated, the report said, by the timing of the vesting of his Apple shares, and will step away in August.
Iovine, long a major figure in the music industry, cofounded Interscope Records in 1990 and presided over the conglomerate Interscope Geffen A&M while also dabbling in movie production. Along with Dr. Dre, Iovine cofounded Beats Electronics in 2008, helping to bring about a renaissance in the headphone business.
Ever since the sale of Beats to Apple for $3 billion in 2014, Iovine has worked for Apple and helped shepherd the launch of Apple Music. Others who joined Apple in that purchase, including Dr. Dre, Trent Reznor and former CEO Ian Rogers, have since stepped away.
Iovine's change in role, the Journal reported, has a chance to "raise questions about the lasting value of Apple's largest deal at a time when its acquisitions strategy is attracting new interest."
Apple executive Eddy Cue has Apple Music as part of his supervisory oversight.