Apple pulls back curtain for rare, exhilarating look at Spike Jonze HomePod ad production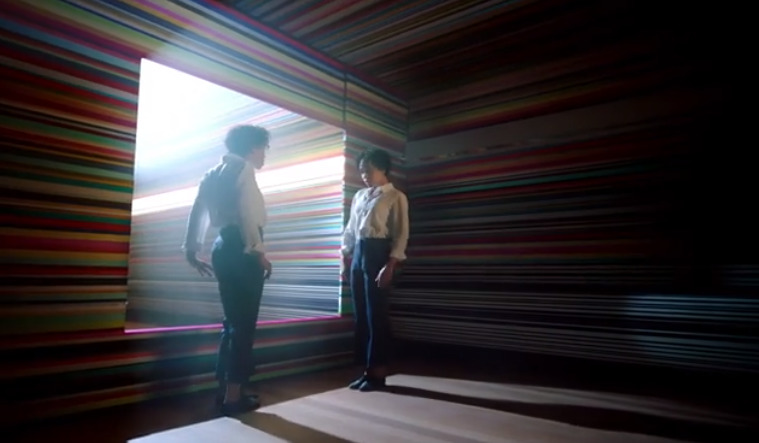 The production of "Welcome Home," Apple's recent HomePod commercial directed by Spike Jonze and starring musician and dancer FKA twigs, is available, showing reliance on practical effects, more than CGI.
The video published by Adweek features interviews with Jonze and his choreographer, Ryan Heffington, as well as movement coach Theo Lowe. Performer FKA twigs was just one of a number of people who audtioned for the lead, and the fact that the commercial's room-stretching special effects actually relied on relatively few computer graphics.
The cinematography for the ad was done by Hoyte Van Hoytema, who recently received an Oscar nomination for his work on Christopher Nolan's "Dunkirk."
Jonze is well-known as both a music video and feature film director. Some of his better-known features include the film detailing a romance with a Siri-esque digital assistant "Her," plus "Where the Wild Things Are," and "Being John Malkovich." The musicians he's worked with include Lady Gaga, Arcade Fire, LCD Soundsystem, and the Beastie Boys.
While Apple has insisted that it's pleased with HomePod sales, some reports have claimed that numbers have been lower than expected. That could be attributable to its $349 pricetag — higher than most smartspeakers from Amazon and Google — and complaints about the ineffectiveness of Siri, including from AppleInsider. Apple's marketing has concentrated heavily on music, pushing things like smarthome functions into the background.
The company is rumored to be working on a cheaper HomePod model for launch in the second half of 2018. It might still cost between $150 and $200, putting it well beyond the $49-50 of the Google Home Mini and Amazon Echo Dot.