Live from Apple's 'Field Trip' education event in Chicago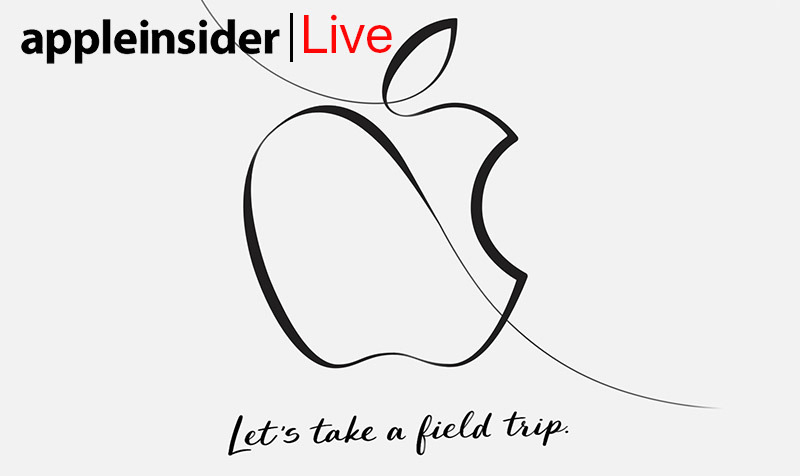 Join AppleInsider as we provide live coverage of Apple's "Let's take a field trip" event from Chicago's Lane Tech College Prep High School on Tuesday at 10:00 a.m. CDT (11:00 a.m. EDT, 8 a.m. PDT), where the company is expected to discuss educational initiatives and perhaps unveil new hardware.
Announced earlier this month, Apple's March event is unusual for a company that typically holds public presentations within the confines of California.
As usual, not much is known about the event aside from its focus on education. Apple in a media release invited attendees to learn about "creative new ideas for teachers and students," but failed to detail what, exactly, would be discussed.
Reports last week suggest a new low-cost iPad model will see release, potentially with Apple Pencil support. The tablet is expected to be a variant of Apple's reasonably priced 9.7-inch iPad, which currently retails for $329.
Apple is looking to bolster its iPad-based education efforts, which include specialized iOS software like Classroom, amid stiff competition from market leader Google. While iPad is a superior product in terms of build quality and, arguably, software, Chromebook comes with a built-in keyboard and wins the price war, an important consideration for educational institutions.
A cheaper MacBook is also rumored for release, though the laptop might not be ready in time for an unveiling at the special event.
In the buildup to Tuesday, we took a closer look at potential product introductions, from new iPads and MacBooks to Classroom.