New 9.7" iPad expected to support Apple Pencil, be 70 percent of 2018 sales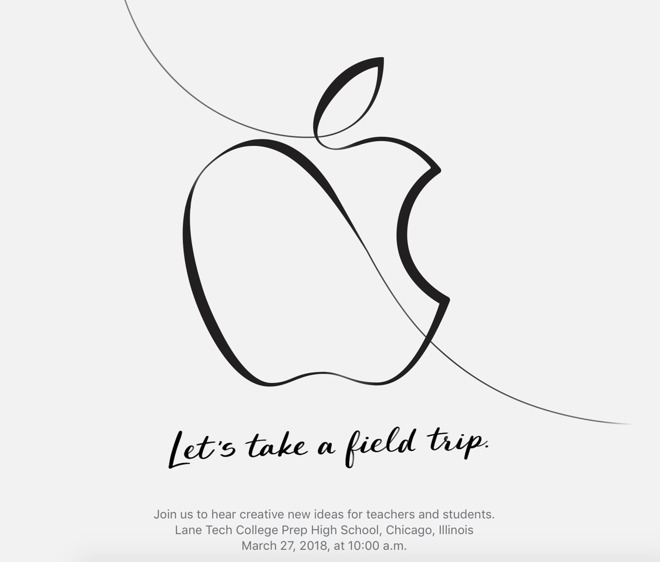 AppleInsider may earn an affiliate commission on purchases made through links on our site.
The iPad and Apple Pencil both appear to be on the cusp of massive growth, with a new low-price iPad coming that is expected to support the peripheral imminent at Apple's "Field Trip" event, if a report from the supply chain is to be believed.
In a research note penned by KGI securities, and seen by AppleInsider, analyst Ming-Chi Kuo is expecting very strong demand for any new iPad released at the education-centric "Field Trip" event. Additionally, what appears to be Apple Pencil compatibility will not only make the new model 70 percent of iPad sales for 2018 — but will induce gains in the educational and commercial markets for the device.
Kuo's note focuses mainly on the supply chain boosts that are likely to happen as a result of the iPad's predicted success. The Apple Pencil will climb to 10 million units, versus about 4.5 million in 2017, boosting supplier Compal, Unimicron, Unitech, and Simplo's bottom lines.
A previously predicted new iPad Pro with the TrueDepth camera system and Face ID is not expected to launch until the third quarter of 2018.
Casting a pallor over the note, Kuo makes some assumptions about the iPad Mini that don't appear accurate, though. Claiming the the iPad Mini was a "flop" doesn't measure up with Apple's statements on the matter, with Apple CEO Tim Cook having previously celebrated the success of the line.
Rumors from mid-January of 2017 suggested that the second iteration of the product was expected, with at the very least a magnetic system allowing it to attach to the side of an iPad. More recently, Jun Zhang from Rosenblatt Securities suggested that a new Apple Pencil was coming in the fall in conjunction with the annual iPhone flagship refresh.
At present, the $99 Apple Pencil is intended to serve primarily as a drawing and writing tool. It features advanced sensors for tilt and pressure sensitivity, allowing greater precision than a typical stylus.
New iPads coming at the event are practically a guarantee. International regulatory filings in February, which have always preceded a new release, confirmed the existence, if not the release timing, of the new tablets.
Given the education-centric venue and theme of the event, if these new iPads are going to be released at the event, then they are probably focused on updating the hardware, bringing the cost of acquisition even lower, or both.